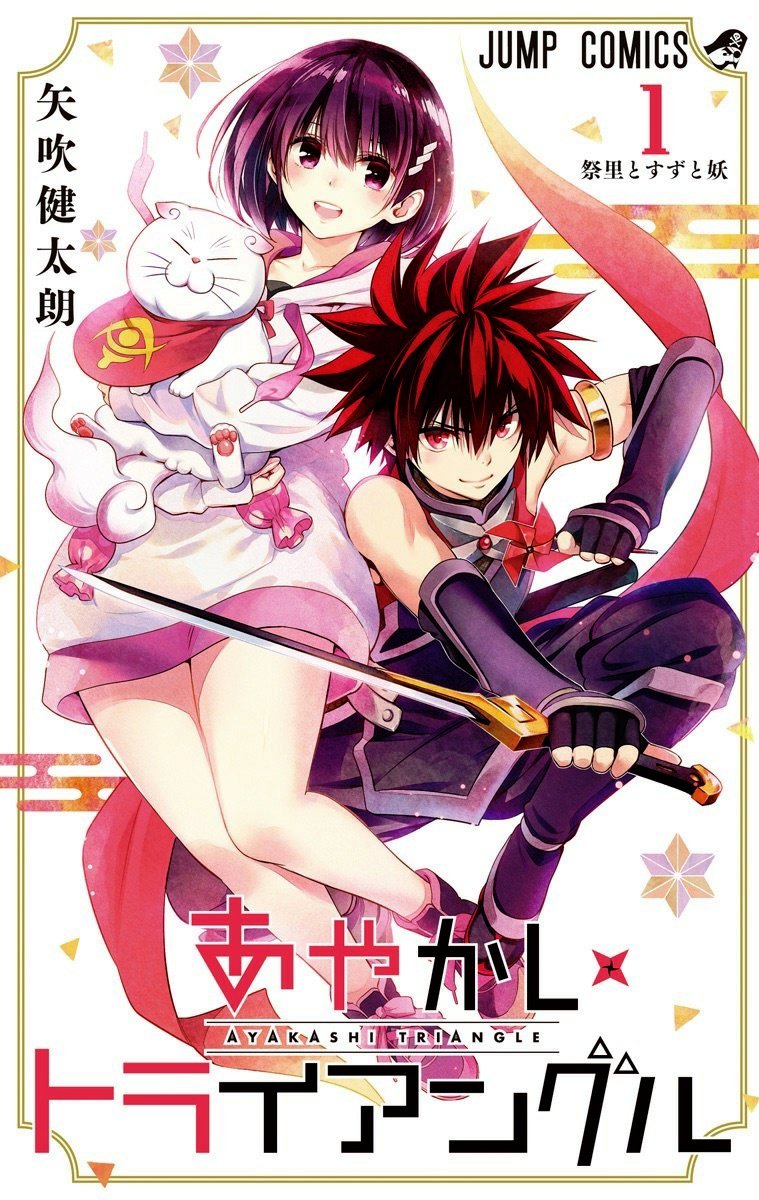 Rating
Ayakashi Triangle
Average

3

/

5
out of
2
Rank
N/A, it has 1 monthly view
Alternative
Ayakashi Triangle Треугольник Аякаси अयाकाशी त्रिकोण เรื่องอลวน คน ปีศาจ あやかしトライアングル 妖忍三重奏 아야카시 트라이앵글
Summary
Ever since he was a boy, Matsuri Kazamaki has worked as an exorcist. Because his childhood friend Suzu Kanade attracts malicious spirits called ayakashi like moths to a flame, Matsuri is tasked with slaying any with ill intentions.
One day, an ayakashi named Shirogane notices the budding romance between these two childhood friends. Eager to both devour Suzu and foil Matsuri's chance at love, he performs a forbidden spell…
More Info About Series:
You're reading the manga called 'Ayakashi Triangle' on NeatMangas.com.
LATEST MANGA RELEASES