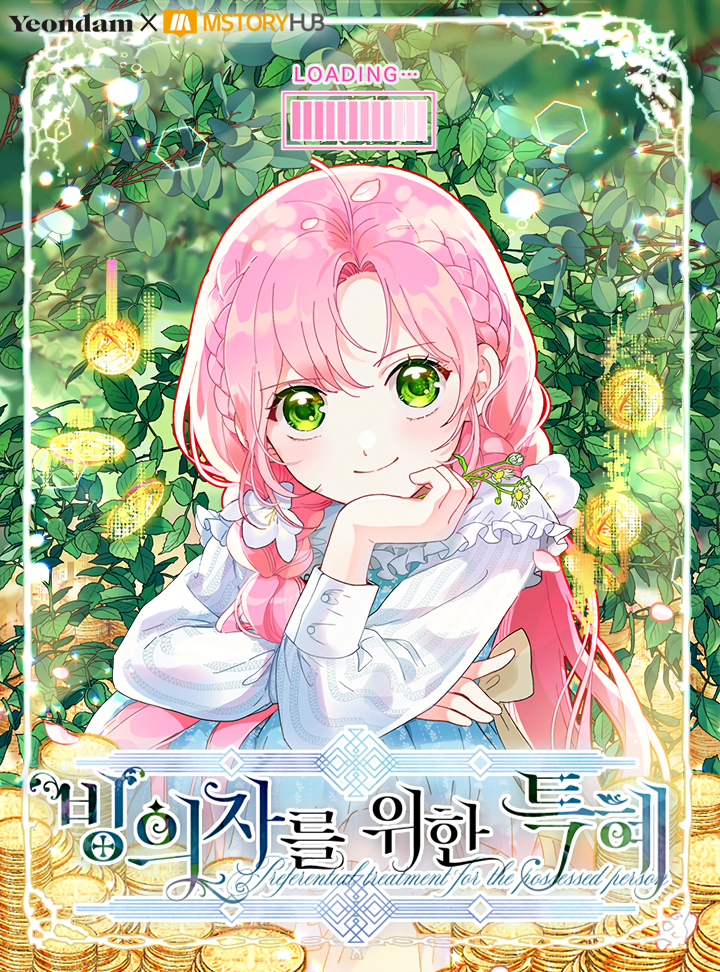 Rank
N/A, it has 11 monthly views
Alternative
The Perks of Being an S-Class Heroine A Spirit's Special Treatment A Transmigrator's Privilege El Privilegio de una Transmigrante Keuntungan bagi Sang Perasuk O Privilégio de uma Transmigrante Preference for the Possessor Preferential Treatment for the Possessed Person Privilegios de los poseedores สิทธิพิเศษของผู้สวมร่าง 憑依者の特典 穿越者的專屬特權 穿越者的幸运礼 빙의자를 위한 특혜
Summary
A Transmigrator's Privilege Manhwa: On the outside, Ailette Rodeline is an adorable child prodigy. Cooking, brewing tea, alchemy; you name it, she can do it. But this little girl has a big secret: Ailette is a transmigrator! After dying prematurely in her past life, she becomes a character whose world is destined for destruction. With all odds stacked against her, Ailette must figure out how to survive before her life is ripped from her again. Fortunately for her, she finds her salvation in… an insurance package?
More Info About Series:
You're reading the manga called 'A Transmigrator's Privilege' on NeatMangas.com.
LATEST MANGA RELEASES
Hello Reader!
Please Sign In to your FREE account to see the rest of the chapter list for A Transmigrator's Privilege.
Or Register Here!
MANGA DISCUSSION