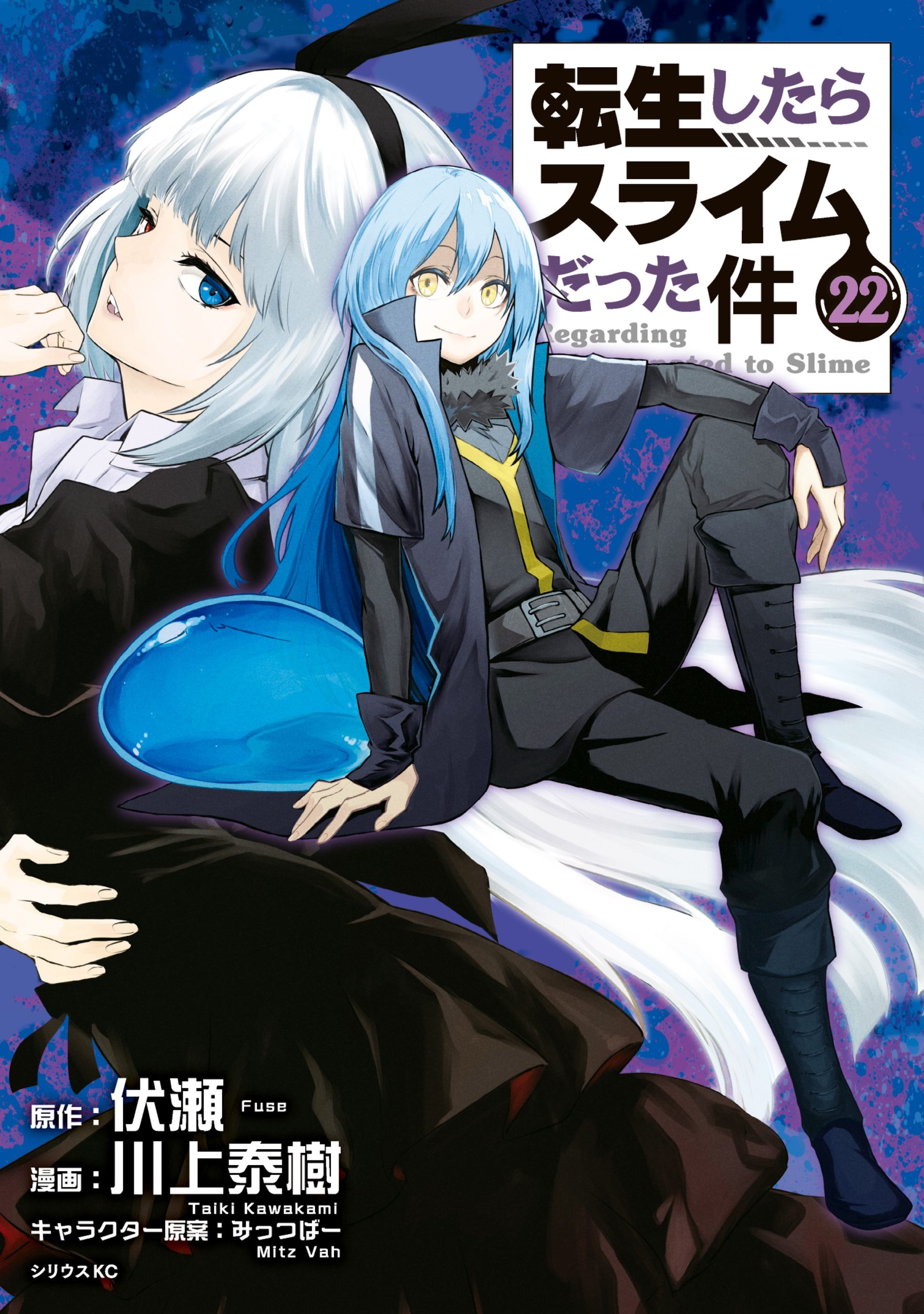 Rating
Tensei Shitara Slime Datta Ken
Average

5

/

5
out of
5
Rank
N/A, it has 11 monthly views
Alternative
Aquella vez que me convertí en slime Aquella vez que reencarné en Slime Esa vez cuando me reencarné como un limo In Regards to My Reincarnation as a Slime Kun jälleensynnyin hirviönä Meine Wiedergeburt als Schleim in einer anderen Welt Moi, quand je me réincarne en Slime Odrodzony jako galareta Regarding Reincarnated to Slime Slime Olarak Reenkarne Olduğum Zaman Tensei Slime TenSura That Time I Got Reincarnated as a Slime О моём перерождении в слизь ذلك الوقت الذي تجسدت فيه كسلايم เกิดใหม่ทั้งทีก็เป็นสไลม์ไปซะแล้ว ពេលនោះខ្ញុំកើតជាស្លែម 关于我转生后成为史莱姆的那件事 転生したらスライムだった件 전생했더니 슬라임이었던건에 대하여
Summary
A man is stabbed by a robber on the run after pushing his coworker and his coworker's new fiance out of the way. As he lays dying, bleeding on the ground, he hears a voice. This voice is strange and interprets his dying regret of being a virgin by giving him the [Great Sage] unique skill! Is he being made fun of?
More Info About Series:
You're reading the manga called 'Tensei Shitara Slime Datta Ken' on NeatMangas.com.
LATEST MANGA RELEASES