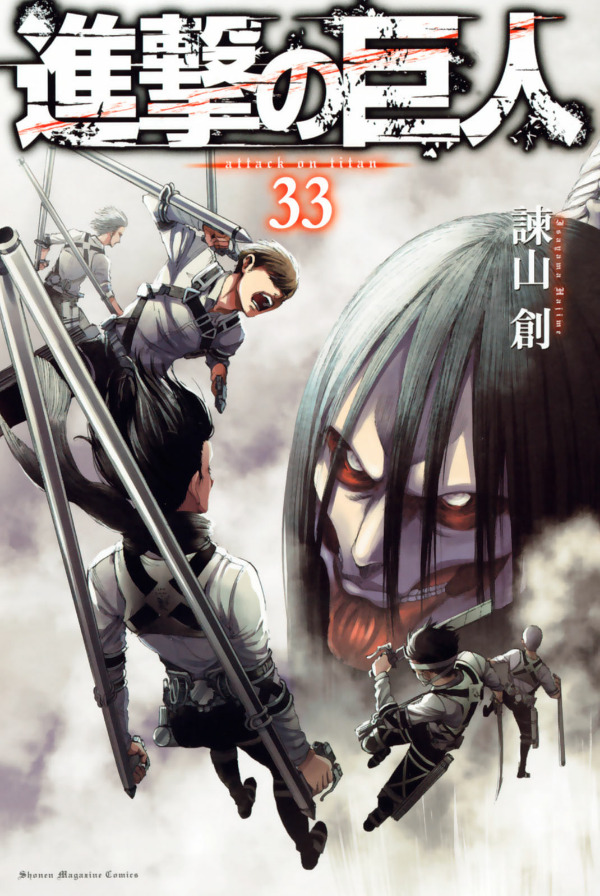 Rating
Attack on Titan
Average

5

/

5
out of
1
Rank
N/A, it has 23 monthly views
Alternative
Shingeki no Kyojin Atak Tytanów Ataque a los titanes L'attacco dei giganti L'Attaque des Titans Napad Titana Oppugnatione titan S'attaccu de sos Zigantes Titaanien sota Titana Saldırı Titānu uzbrukums Útok Titánů Đại chiến Titan Šingeki no kjodžin Атака на титанов Бырсæг уæйгуытæ Напад титана Сінгэкі но Кёдзін Титандарға шабуыл Улăп тапăнни Տիտանների Գրոհը מתקפת הטיטאנים حمله به تایتان टाइटन मा आक्रमण অ্যাট্যাক অন টাইটান ผ่าพิภพไททัน ტიტანებზე შეტევა 進撃の巨人 進擊的巨人 진격의 거인
Summary
In a world entirely ruled by giants, the human race, which has turned into their food, has surrounded its residential zones with immense walls, which both prevent their freedom outside the walls and protect them from incursions. However, as a result of the appearance of supergiants who cross the wall, a desperate struggle begins and the young heroes, who have lost their parents, fight the giant as a training corps, with a view to regaining their freedom.
Note: Won the Kodansha Manga Award in the shōnen category in 2011, was nominated for the 4th annual Manga Taishō award and also for the the 16th and 18th annual Tezuka Osamu Cultural Prize. Won the Noma Publishing Culture Award in 2021.
More Info About Series:
You're reading the manga called 'Attack on Titan' on NeatMangas.com.
LATEST MANGA RELEASES