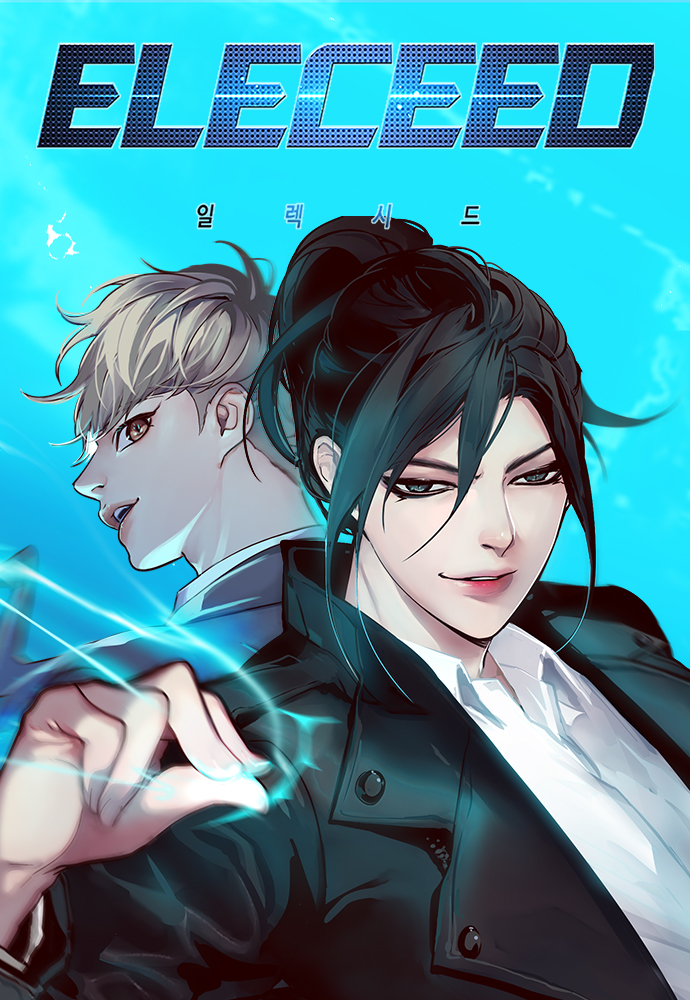 Rating
Eleceed
Average

4.6

/

5
out of
11
Rank
29th, it has 518 monthly views
Alternative
Элисед Ілексід السید بذور الكهرباء تجاوز الكهرباء エレキシード 覺醒吧!貓奴 觉醒吧,铲屎官! 일렉시드
Summary
Jiwoo is a kind-hearted young man who harnesses the lightning quick reflexes of a cat to secretly make the world a better place – one saved little child or foster pet at a time. Kayden is a secret agent on the run, who finds himself stuck in the body of a…um…decidedly fat old fluffy cat. Together, armed with Jiwoo's super powers and Kayden's uber-smarts, they're out to fight those forces who would let evil rule this world. That is, if they can stand each other long enough to get the job done.
Kaiden – A mysterious ability user who hides inside the body of a street cat. He is later picked up by Jiwoo after being injured after a fight with another ability user. He has a stubborn and bossy personality. Jiwoo – an energetic and talkative high school boy who loves cats. e is very kind and also seem to have a special ability.
More Info About Series:
You're reading the manga called 'Eleceed' on NeatMangas.com.
LATEST MANGA RELEASES
Hello Reader!
Please Sign In to your FREE account to see the rest of the chapter list for Eleceed.
Or Register Here!
MANGA DISCUSSION