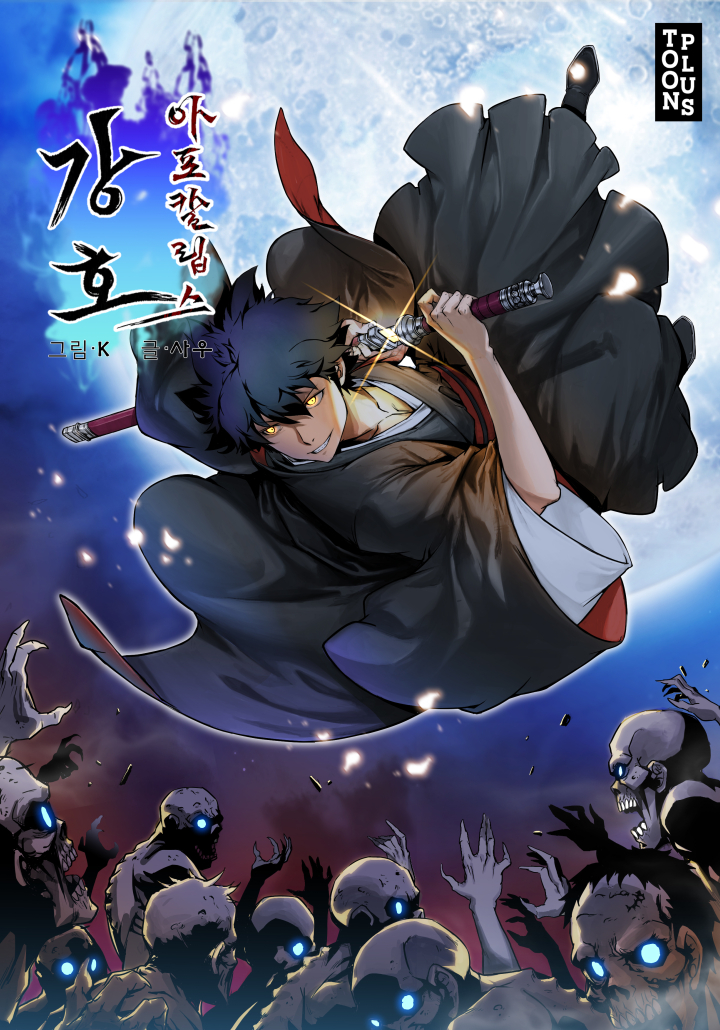 Rating
Gangho Apocalypse
Average

5

/

5
out of
2
Rank
N/A, it has 257 monthly views
Alternative
Gangho Apocalypse Kang Ho Apocalypse Kangho Apocalypse 강호 아포칼립스
Summary
Gangho Apocalypse Manhwa: Shigure has appeared in Kangho! And destroyed Kangho! This is the story of the people who survived the disaster. Cheongsu, a disciple of the Volcano sect, who had been hiding his abilities. For some reason, he was sentenced to three years of solitary confinement in the mountains. Three years later… When Cheongsu leaves the confession hall, he sees Kang Ho, who has been erased. To find his missing siblings, who might still be alive somewhere. He wanders through the ruins of Kangho.
More Info About Series:
You're reading the manga called 'Gangho Apocalypse' on NeatMangas.com.
LATEST MANGA RELEASES