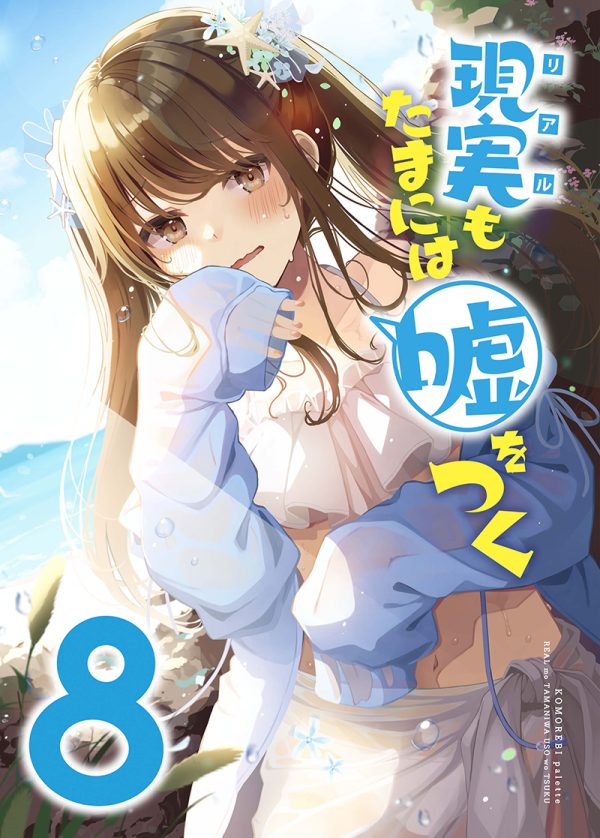 Rank
N/A, it has 35 monthly views
Alternative
Real mo Tama ni wa Uso wo Tsuku Gemuzuki no Tomodachi to Iroiro suru Hanashi Genjitsu mo Tama ni wa Uso o Tsuku Hanging Out with a Gamer Girl Real mo Tamaniwa wo Tsuku Riaru mo Tamani wa Uso wo Tsuku Sometimes Even Reality Is a Lie! Sometimes Reality Tells Lies, Too Sortir avec une gameuse Тусоваться с девушкой-геймером Тусовка с девушкой-геймером Іноді навіть реальність може бути оманливою कभी कभी सच भी झूठ होता है! गेमर गर्ल के साथ घूमना கேமர் பெண்ணுடன் ஹேங் அவுட் சில நேரங்களில் நிஜம் கூட பொய்! ഒരു ഗെയിമർ പെൺകുട്ടിയുമായി ഹാംഗ് ഔട്ട് ചെയ്യുന്നു ചിലപ്പോൾ യാഥാർത്ഥ്യം പോലും നുണയാണ്! ゲーム好きの友達と色々する話 和喜欢游戏的朋友各种轶事 和喜歡游戲的朋友各種軼事 現実(リアル)もたまには嘘をつく 現実もたまには嘘をつく 現實有時在撒謊 현실도 가끔은 거짓말을 한다
Summary
Hanging Out with a Gamer Girl Manga: Kaoru Terasaki is a gamer who's into MMORPGs, and he's finally meeting up with someone he's been friends with in-game for a long while—this time, offline and in person. He's worried that his friend will be disappointed to see Kaoru is a guy, unlike his female character in the game. But he's the one who's in for a surprise when, instead of another guy, his friend turns out to be a cute girl, Nanami Osaka.
On top of that, Nanami told her parents that she would be bringing a friend over—a female friend. Even worse, Nanami's dad is the super overprotective type who won't allow any guys near his daughter. There's only one solution to this dilemma: Kaoru has to cross-dress as a girl! Will Kaoru's efforts pay off in the end?! Will Kaoru and Nanami remain just friends, or will their time together IRL change everything? Follow their romantic-comedy adventures to find out.
More Info About Series:
You're reading the manga called 'Hanging Out with a Gamer Girl' on NeatMangas.com.
LATEST MANGA RELEASES