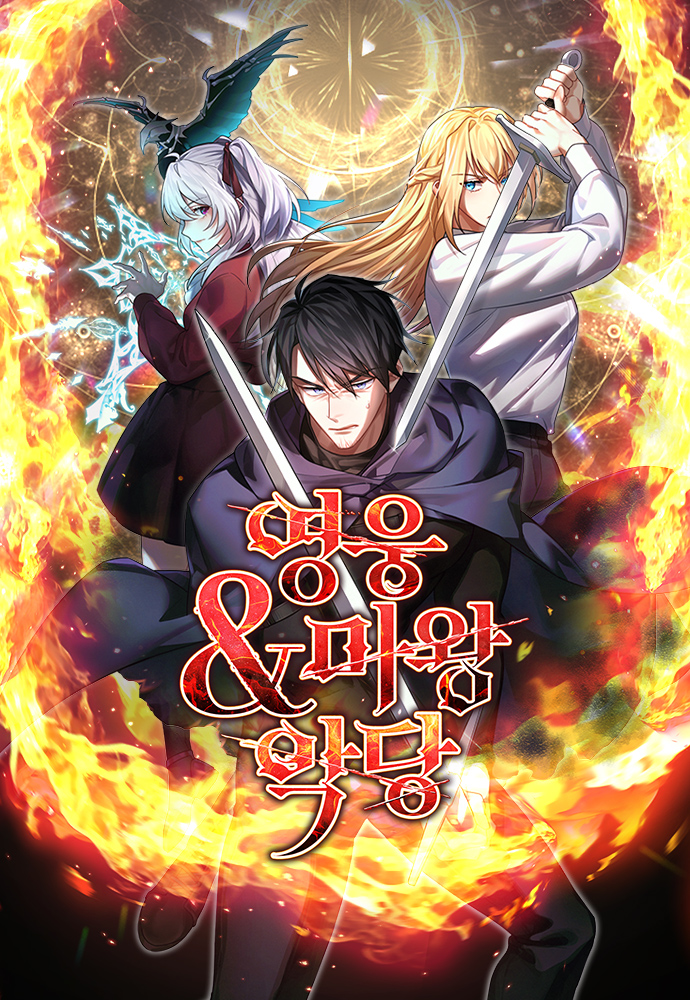 Rank
N/A, it has 11 monthly views
Alternative
Heroes & Demons & Villains Hero x Demon King x Villain Heroes and Demons and Villains 三流惡棍的退休生活 英雄&魔王&悪党 영웅&마왕&악당
Summary
Hero X Demon King X Villain Manhwa: A noble 'hero' who punishes evil while under the protection of gods. A 'demon' born with tremendous demonic powers, is the last surviving 'demon king'. And I'm an experienced third-rate 'villiain' that roams around the land. I want my villain's life to be over. I was going to retire and spend the rest of my life in comfort but the child I picked up by accident turned out to be the demon king and the hero is chasing me to 'repay the favor'. My comfortable retirement years are ruined! The 99 demons that guard the villain? Prepare to die… Yes, may God bless you, now die!
More Info About Series:
You're reading the manga called 'Hero X Demon King X Villain' on NeatMangas.com.
LATEST MANGA RELEASES