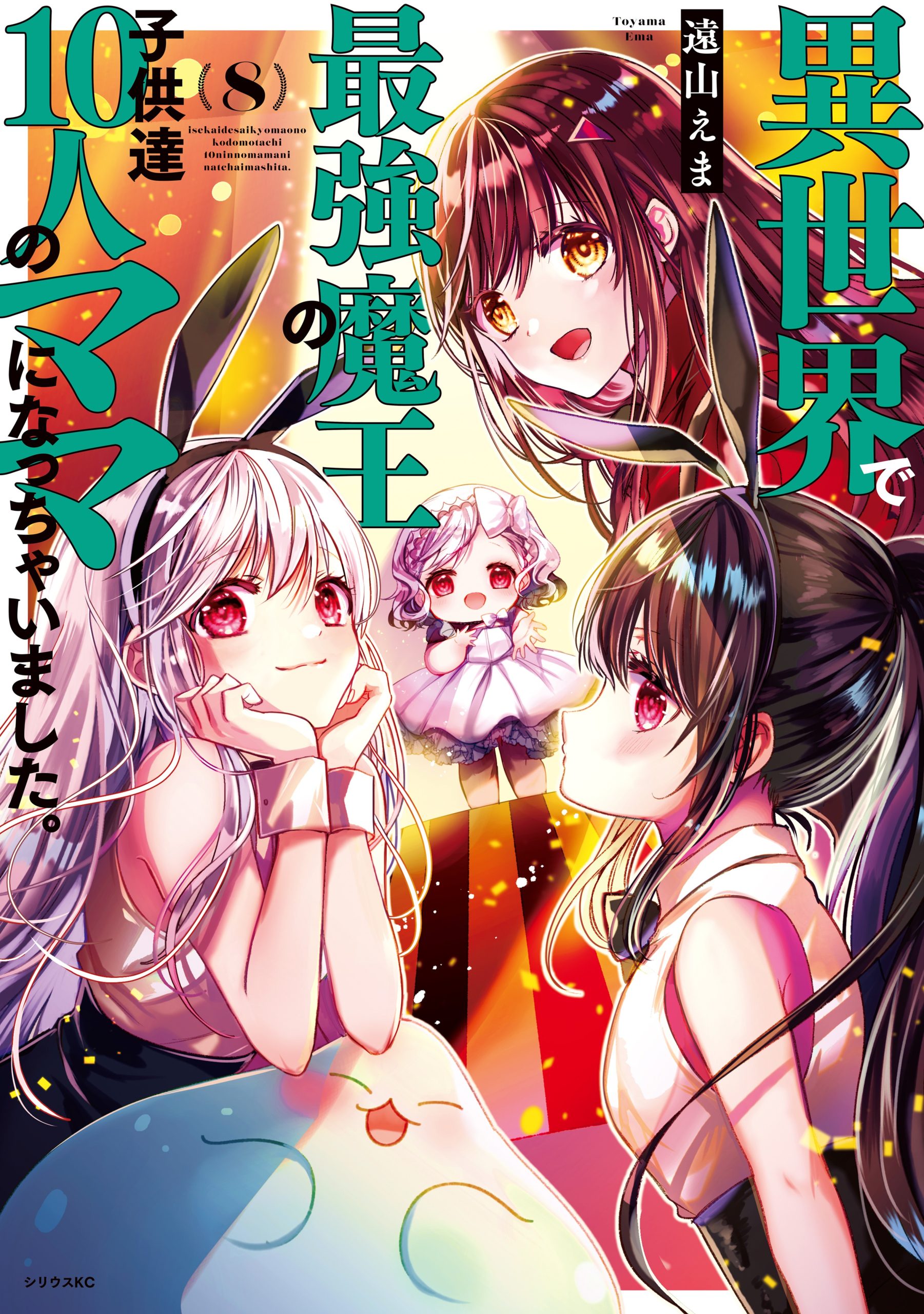 Rating
I Became the Mother of the Strongest Demon Lord's 10 Children in Another World
Average

5

/

5
out of
1
Rank
N/A, it has 11 monthly views
Alternative
Isekai de Saikyou Maou no Kodomo-tachi Juunin no Mama ni nacchaimashita. I Became the Mother of the Strongest Demon Lord's 10 Children in Another World I Guess I Became the Mother of the Great Demon King's 10 Children in Another World Isekai de Saikyo Mao no Kodomotachi 10-nin no Mama ni Natchaimashita. Le Roi-Démon et moi, et nos 10 enfants Maou Mama Я стала мамой десяти детей сильнейшего демона в другом мире ชีวิตใหม่ในโลกต่างมิติของฉันถูกลิขิตให้เลี้ยงลูกจอมมารทั้ง 10 一不小心在异世界当上了最强魔王的十个孩子的妈妈 一不小心在異世界當上了最強魔王的十個孩子的媽媽. 異世界で最強魔王の子供達10人のママになっちゃいました。 異世界で最強魔王の子供達10人のママになっちゃいました。 이세계에서 최강마왕의 아이들 10명의 엄마가 돼버렸습니다
Summary
Akari was a typical game-loving 16-year-old girl who lived with her mother, until a fateful accident left her an orphan. A year later, she makes a fateful wish on a game cartridge to be a great mother for a family of her own—only to be swept through a portal into another world! She finds she's been summoned as the "priestess from another world"…whose role is to become mother to the children of the demon king himself?!
More Info About Series:
You're reading the manga called 'I Became the Mother of the Strongest Demon Lord's 10 Children in Another World' on NeatMangas.com.
LATEST MANGA RELEASES