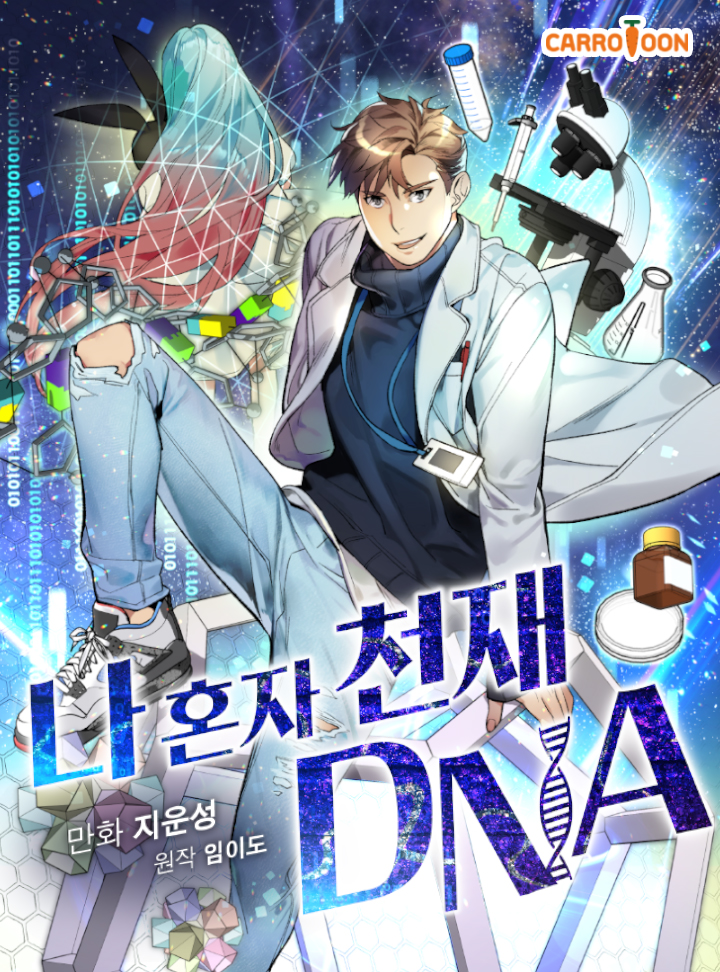 Rating
I'm The Only One With Genius DNA
Average

3

/

5
out of
2
Rank
N/A, it has 11 monthly views
Alternative
I'm the Only One With Genius DNA My Life Turned Into A Miracle Super Genius DNA ลุยเดี่ยวไปกับ DNA อัจฉริยะ 俺だけ天才DNA 나 혼자 천재 DNA 나혼자 천재 DNA
Summary
If you had the power to heal the world, would you have the strength to make it happen? Youngjoon Ryu, a research scientist at one of the biggest pharmaceutical companies in South Korea, must step up to this challenge. After being infected by an artificial cell creation project called Rosaline, Ryu's suddenly able to perceive heightened biomedical knowledge via auditory and visual hallucinations. With his brand new superpower, Ryu vows to overcome the corruption of big pharma and create medicine for the good of all humanity…but will he succeed?
More Info About Series:
You're reading the manhwa called 'I'm The Only One With Genius DNA' on NeatMangas.com.
LATEST MANGA RELEASES
Hello Reader!
Please Sign In to your FREE account to see the rest of the chapter list for I'm The Only One With Genius DNA.
Or Register Here!
MANGA DISCUSSION