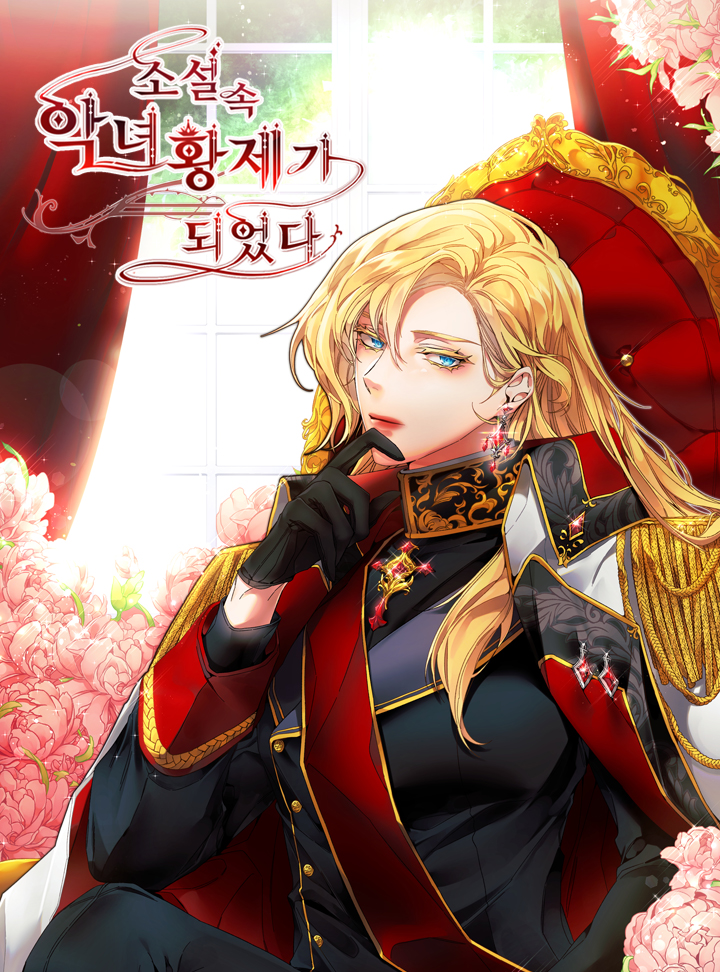 Rank
N/A, it has 11 monthly views
Alternative
The Rebirth of a Tyrannical Empress Aku Jadi Kaisar Kejam di Novel I Became the Villainous Emperor of a Novel I've Become the Villainous Emperor of a Novel I've Become the Villainous Empress of a Novel Soy la villana de una novela เมื่อฉันเป็นจักรพรรดิตัวร้ายในนิยาย 变身成女帝 小説の中の悪女皇帝になった 成為小說裡的惡毒女皇 소설 속 악녀 황제가 되었다
Summary
After downing one too many glasses of wine one night, Songha wakes up inside the world of her favorite novel as Empress Yulia. But being given the reins to an empire isn't as exciting as it seems—the tyrannical Yulia will soon meet a bloody fate at the hands of the captain of her personal guards, Justo. Songha must think of a way to reverse the events that lead up to the coup d'état, which will take place in just three days.
She chooses to use warmth and benevolence to reach out to a group of loyal subjects Yulia exiled, but will her strategy be enough to win back the people's trust? Or will the empress's sudden change in behavior raise even more suspicion among the rebels?
More Info About Series:
You're reading the manga called 'I've Become the Villainous Empress of a Novel' on NeatMangas.com.
LATEST MANGA RELEASES
Hello Reader!
Please Sign In to your FREE account to see the rest of the chapter list for I've Become the Villainous Empress of a Novel.
Or Register Here!
MANGA DISCUSSION