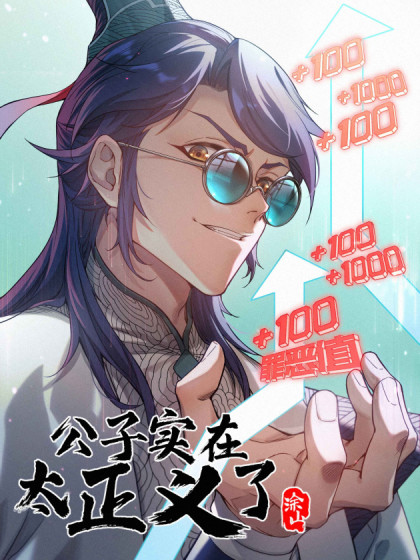 Rank
N/A, it has 12 monthly views
Alternative
Justice Mask Công Tử Thực Sự Quá Chính Nghĩa Gongzi Shizai Tai Zhengyile Gōngzǐ Shízài Tài Zhèngyìle Young Master Is Too Righteous 公子实在太正义了
Summary
A villainous space-time traveler randomly took over the body of a noble who was a role model of justice and obtained a system disguised as a villain's training manual! How was he supposed to choose between good and evil? To carry out justice or to play evil? Or simply both!
More Info About Series:
You're reading the Manhua called 'Justice Mask' on NeatMangas.com.
LATEST MANGA RELEASES