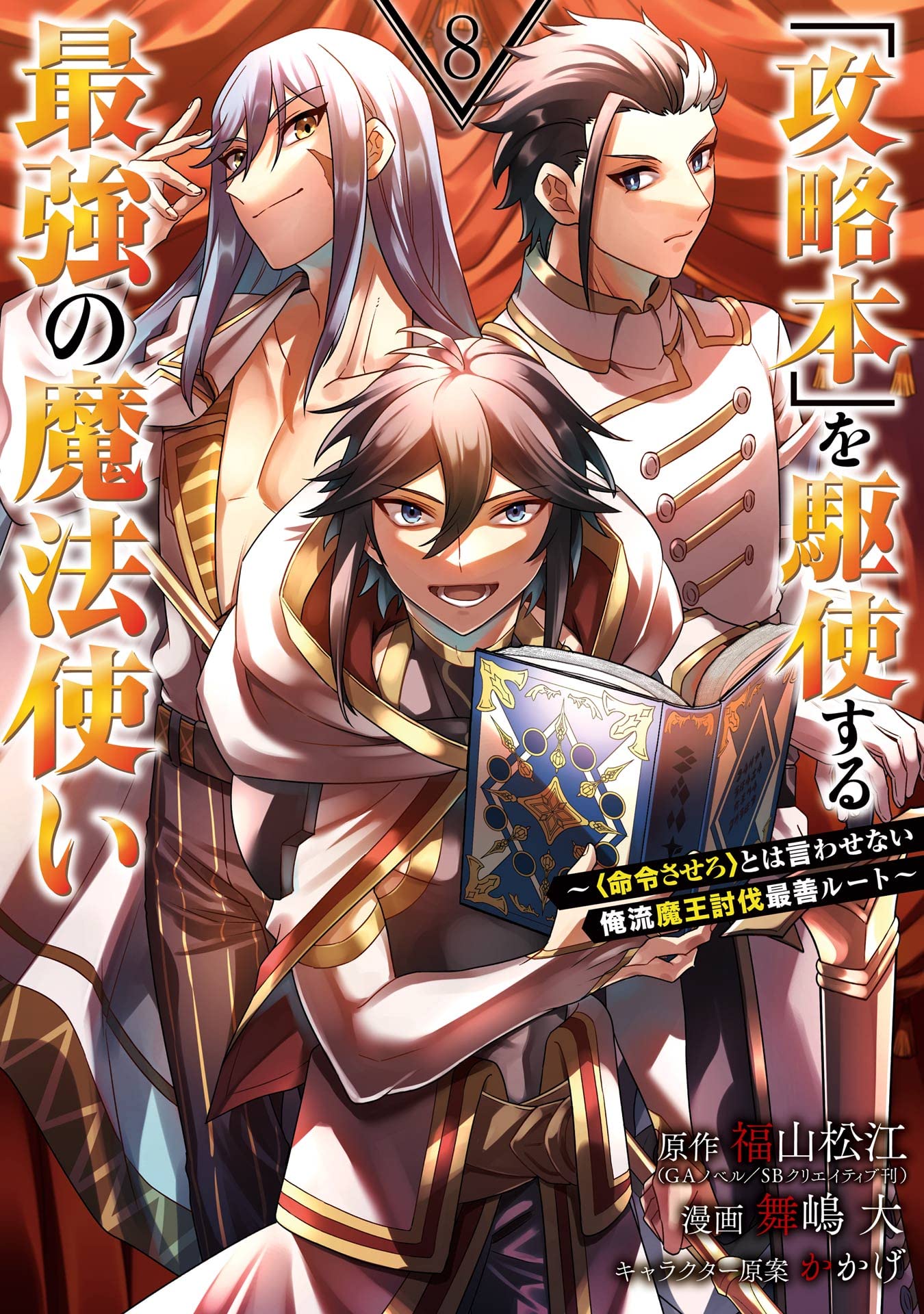 Rating
Kouryakuhon o Kushi Suru Saikyou no Mahoutsukai ~ meirei sa sero to wa Iwa Senai Oreryuu Mao Tobatsu Saizen Ruuto ~
Average

5

/

5
out of
1
Rank
N/A, it has 210 monthly views
Alternative
'Kouryakuhon' o Kushi Suru Saikyou no Mahou Tsukai - to wa Iwa Senai Oreryuu Maou Tobatsu Saizen Route '공략본'을 구사하는 최강의 마법사 '공략본'을 구사하는 최강의 마법사 ~명령할 여지를 주지 않는 자기류 마왕토벌 최선 루트~ "Kouryakubon" wo Kushi Suru Saikyou no Mahoutsukai "Kouryakubon" wo Kushi Suru Saikyou no Mahoutsukai: "Meirei Sasero" to wa Iwasenai Oreryuu Maou Toubatsu Saizen Route "Kōryakuhon" o kushi suru saikyō no mahōtsukai ~ to wa iwa senai oreryū maō tōbatsu saizen rūto ~ Kouryakuhon o Kushi Suru Saikyou no Mahoutsukai ~ to wa Iwa Senai Oreryuu Mao Tobatsu Saizen Ruuto~ The Strongest Sorcerer Who Makes Full Use of the "Strategy Guide" The Strongest Wizard Making Full Use of the Strategy Guide -No Taking Orders, I'll Slay the Demon King My Own Way- The Strongest Wizard Who Makes Full Use of the "Strategy Book" The Strongest Wizard Who Makes Full Use of the "Strategy Guide" ~The Best Route for Subjugating the Demon King~ The Strongest Wizard Who Makes Full Use of the Strategy Book Сильнейший волшебник, использующий "Книгу Мира" наполную 「攻略本」を駆使する最強の魔法使い 「攻略本」を駆使する最強の魔法使い ~とは言わせない俺流魔王討伐最善ルート~ 带着攻略的最强魔法师
Summary
Magnus is a skilled wizard with the ability to use various attributes.
Unfortunately the leader of his party orders him to cast spells that have no effect on the monsters they fight. The members of his party think he's useless and mistreat him, one night, after another bout of insults, he is expelled from his party. Downtrodden he's approached by a merchant who saw how he was mistreated and is gifted a certain book… A book containing the entirety of the world's knowledge.
Now it's his turn to shine and rise above the party that thought him to be useless.
More Info About Series:
You're reading the manga called 'Kouryakuhon o Kushi Suru Saikyou no Mahoutsukai ~ meirei sa sero to wa Iwa Senai Oreryuu Mao Tobatsu Saizen Ruuto ~' on NeatMangas.com.
LATEST MANGA RELEASES