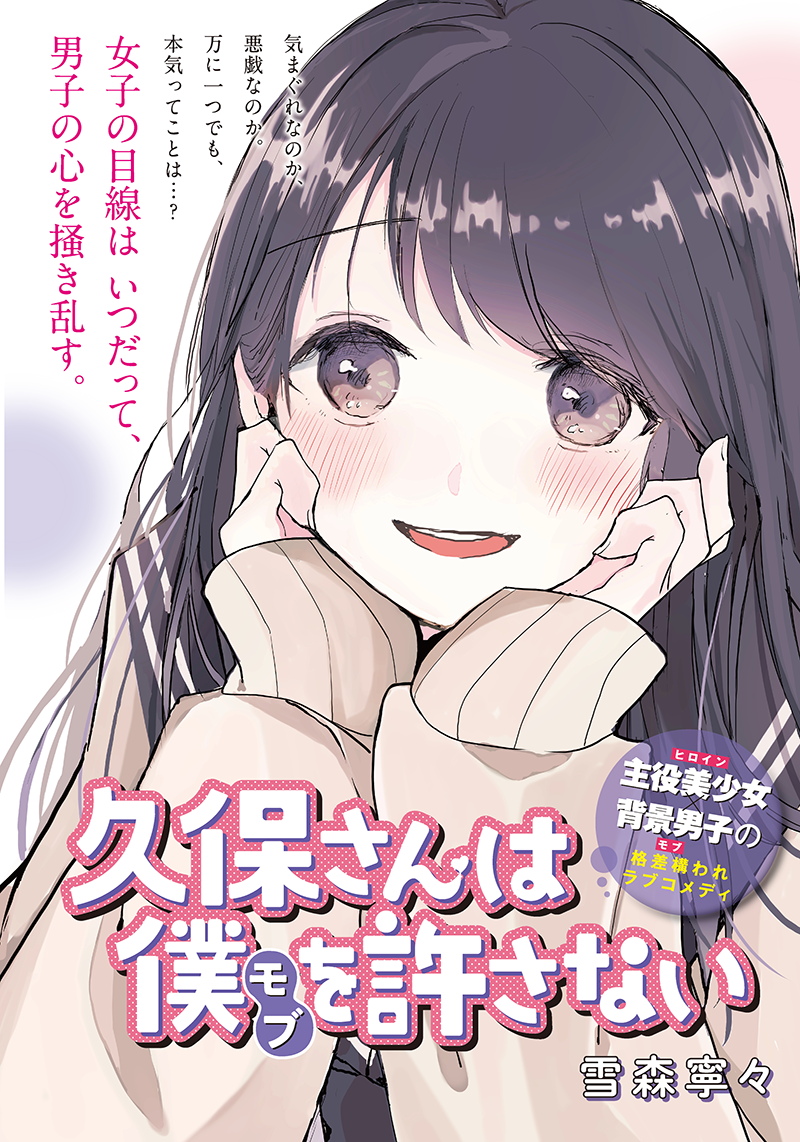 Rank
N/A, it has 34 monthly views
Alternative
Kubo Won't Let Me Be Invisible Kubo-san Does Not Allow Me Kubo-san Doesn't Leave Me (a Mob) Be Kubo-san Doesn't Leave Me Be (a Mob) Kubo-san ne laisse pas moi (une personne de la cohue) tranquille Kubo-san no me deja Kubo-san no me deja ser (un personaje de fondo) Kubo-san wa Boku (Mob) wo Yurusanai Kubosan wa Mobu wo Yurusanai Кубо-сан не признает меня (мобом) Кубо-сан не прощает меня (моба) คุณคุโบะไม่ยอมให้ผมเป็นตัวประกอบ 久保さんは僕(モブ)を許さない 久保さんは僕を許さない 久保同学不放过我 쿠보 양은 나를 내버려 두지 않아
Summary
Shiraishi Junta is a plain boy who is two hairs short from being invisible to his classmates and peers; in other words a "mob" character. Cue Kubo Nagisa, his beautiful next-seat neighbor who always notices him and playfully experiments on him to gauge just how "invisible" he really is… and then she declares herself his "heroine"!!!
More Info About Series:
You're reading the manga called 'Kubo-san wa Boku (Mobu) wo Yurusanai' on NeatMangas.com.
LATEST MANGA RELEASES