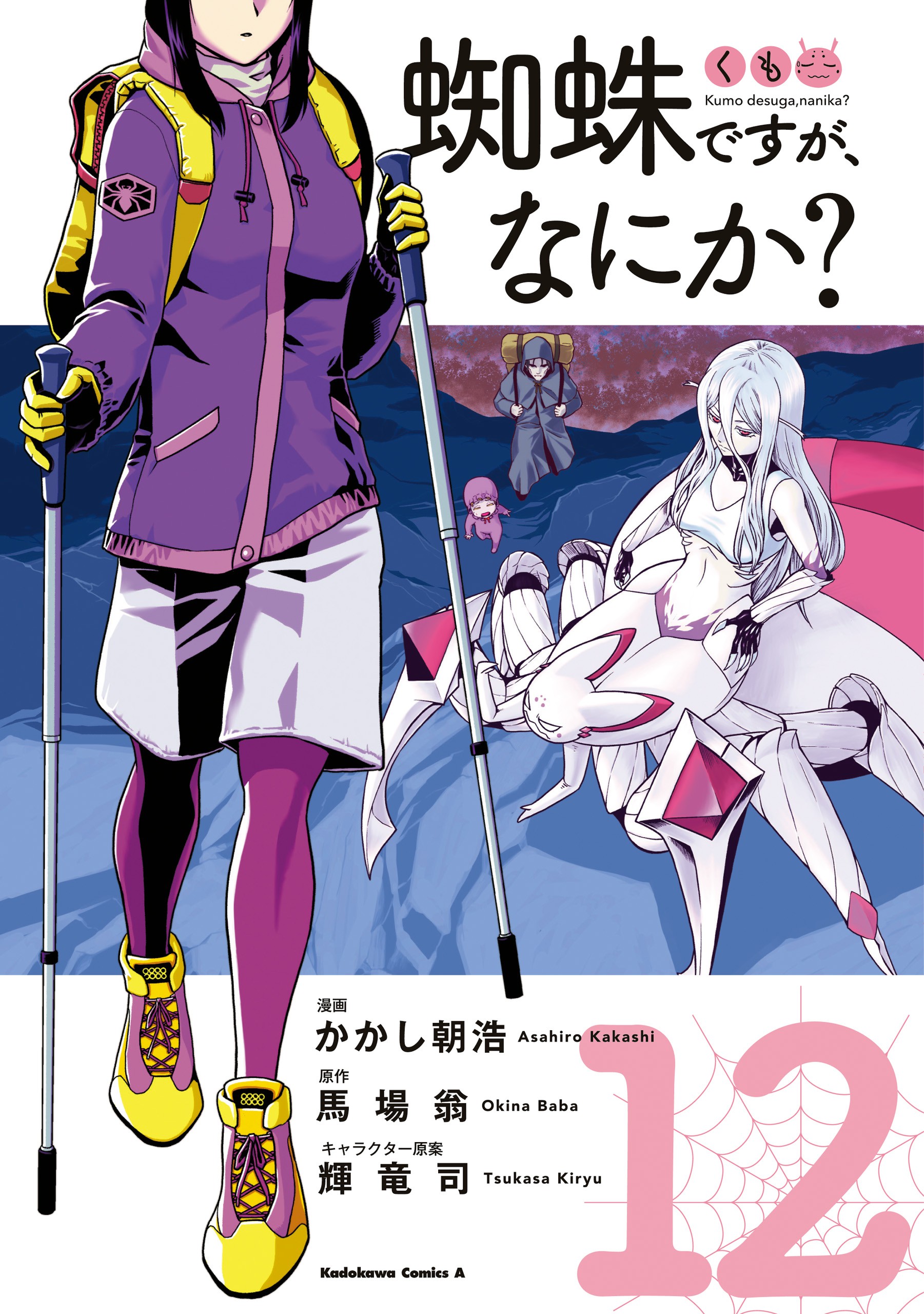 Rating
Kumo Desu ga, Nani ka?
Average

4

/

5
out of
4
Rank
N/A, it has 4 monthly views
Alternative
Aš voras, ir kas iš to? I am a spider, so what? Ich bin eine Spinne, na und? Jag är en spindel, vadå då? Je suis une araignée, et alors ? Jeg er en edderkopp, hva så? kumoko So I'm a Spider, So What? Sono un ragno, e quindi? Soy una araña, y que? Örümceğim ben, ne olmuş? Да, я паук, и что же? Да, я паук, и что с того? แมงมุมแล้วไง, ข้องใจเหรอคะ? 蜘蛛ですが、なにか? 转生成蜘蛛又怎样!/我是蜘蛛,怎么了? 거미입니다만, 문제라도?
Summary
In another world, the Hero and the Demon King continued to oppose each other. As their great magic collided, the explosion crossed over worlds and destroyed a classroom full of high school students. The victims who died in that explosion will be reincarnated in that alternate world. Our heroine, who has the lowest standing in the class, was reincarnated into a spider. She nevertheless faces this challenge head-on with great determination, and adapts to it surprisingly quickly.
This is the story of how our protagonist, who was reborn as a weak spider monster, does whatever needed to survive.
More Info About Series:
You're reading the manga called 'Kumo Desu ga, Nani ka?' on NeatMangas.com.
LATEST MANGA RELEASES