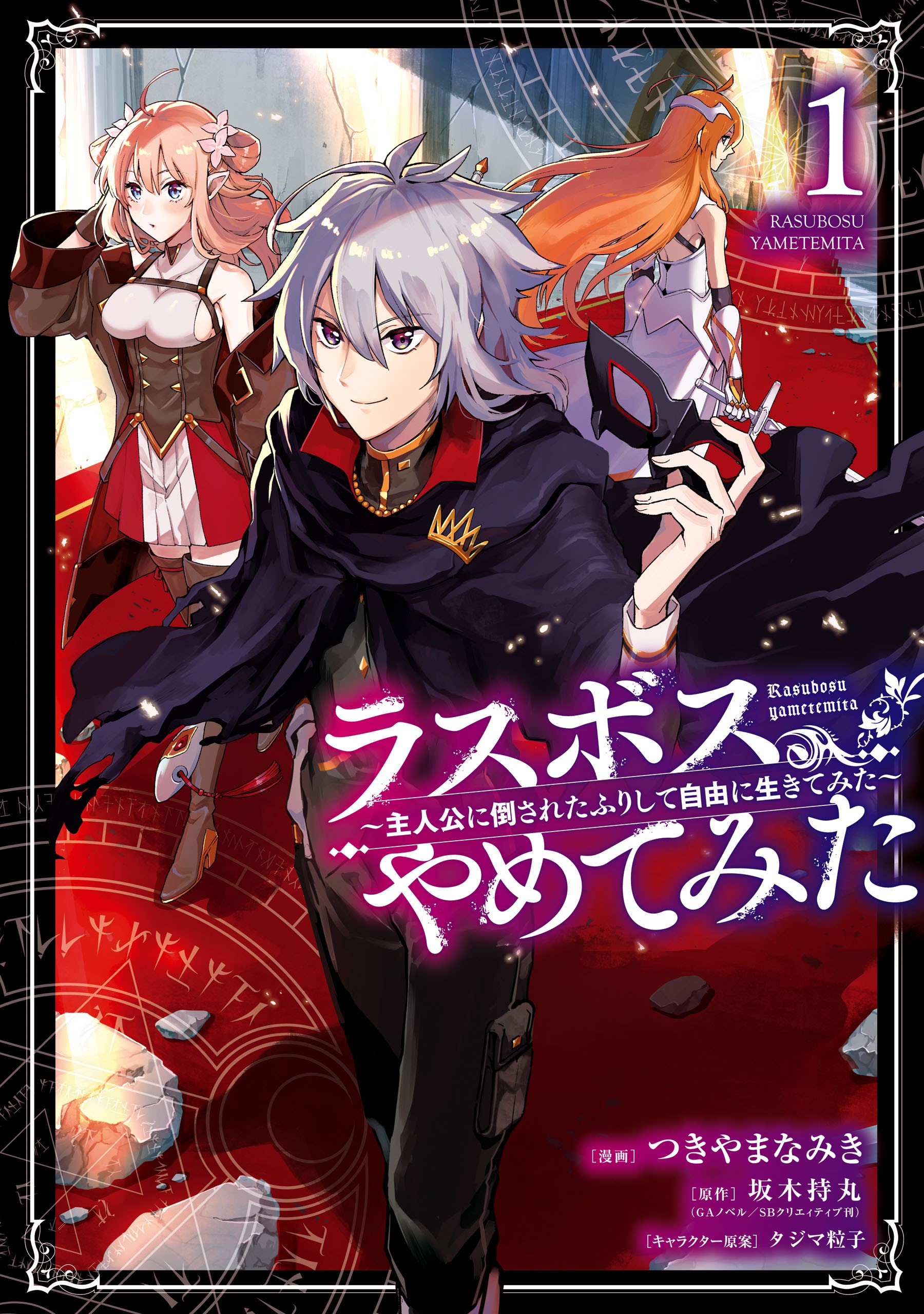 Rank
N/A, it has 52 monthly views
Alternative
Last Boss, Yamete Mita - Shujinkou ni Taosareta Furi Shite Jiyuu ni Ikite Mita Final Boss Fake-out: The Protagonist Thinks He Killed Me So Now I'm Free! I Tried to Stop Being the Last Boss ~I Pretended to be Defeated by the Main Character and Tried to Live Freely~ Last Boss, Yametemita - Shujinkou ni Taosareta Furi Shite Jiyuu ni Ikitemita Last Boss, Yametemita ~Shujinkou ni Taosareta Furi Shite Jiyuu ni Ikitemita~ ラスボス、やめてみた ~主人公に倒されたふりして自由に生きてみた~ 라스트 보스, 그만둬 보았다
Summary
The strongest final boss in RPG history figures out a way to get super rich in his own world! Demon Lord Menas, ruler of the Noa Empire, finds the Resistance's forces on his doorstep. While Alex, a determined, beautiful, blonde young lady stands before him, he gets this weird feeling of deja vu… Isn't this just like the prologue of 'ResNoa', the video game he plays in his dreams?! Menas realizes that he was the final boss of his own world all along! He fakes his death at the hands of Alex and seizes his chance at a brand new life with both hands. Our dark hero takes his world by storm, using whatever cheat codes he has to protect his newfound freedom!
More Info About Series:
You're reading the manga called 'Last Boss, Yametemita ~Shujinkou ni Taosareta Furi Shite Jiyuu ni Ikitemita~' on NeatMangas.com.
LATEST MANGA RELEASES