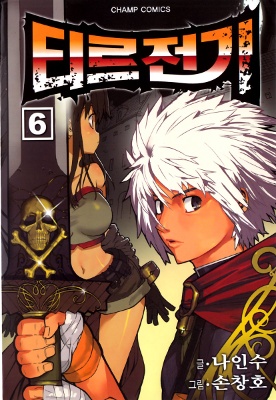 Rank
N/A, it has 1 monthly view
Alternative
Legend of Tyr Kí sự chiến binh Tyr The Legend of Tyr The Tyr Chronicles Tireujeongi Try Jeongi Легенда Тира ทิล บันทึกภารกิจ ล่าสมรภูมิ 티르전기
Summary
Legend of Tyr Manhwa: Fantasy Action Legend that follows brother's diary!!
After his brother Loki's death, on Tyr's 17th birthday…. Loki's diary is delivered to Tyr. When following the diary step by step, Tyr realizes that everything that's happening around him is already recorded within the diary.
More Info About Series:
You're reading the manga called 'Legend of Tyr' on NeatMangas.com.
LATEST MANGA RELEASES
Hello Reader!
Please Sign In to your FREE account to see the rest of the chapter list for Legend of Tyr.
Or Register Here!
MANGA DISCUSSION