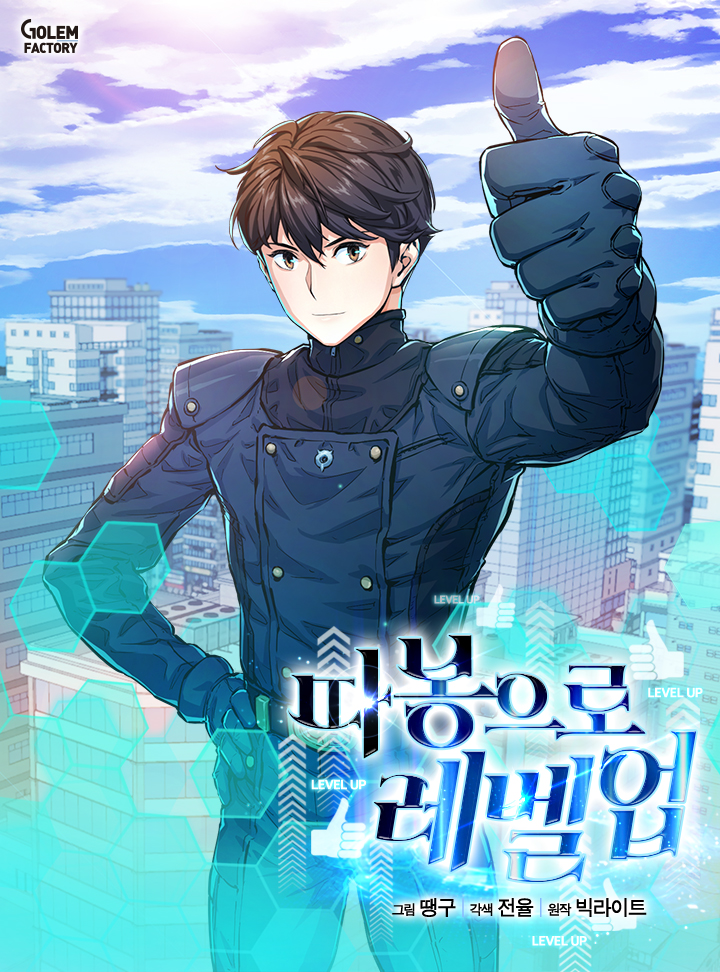 Rating
Leveling Up With Likes
Average

5

/

5
out of
2
Rank
N/A, it has 1 monthly view
Alternative
Thumbs Up, Level Up Leveling Up With Likes Leveling Up With Thumbs Up Leveling With Thumbs Up Thumbs-up Leveling イイネでレベルアップ 被点赞的猎人 따봉으로 레벨업 👍 Level Up
Summary
Um Jicheok was just an underappreciated hunter's assistant until an odd dream and a simple thumbs up triggered his awakening as a hunter and hot GodTube influencer. Jicheok doesn't earn points by killing monsters though. Instead, he must do good deeds and gain the approval of others. So when a heroic video of him goes viral and top companies start wooing him with contracts, it seems like the sky's the limit. But will fame be a more dangerous game than our rising star expected…?
You're reading the manhwa called 'Leveling Up With Likes' on NeatMangas.com.
LATEST MANGA RELEASES
Hello Reader!
Please Sign In to your FREE account to see the rest of the chapter list for Leveling Up With Likes.
Or Register Here!
MANGA DISCUSSION