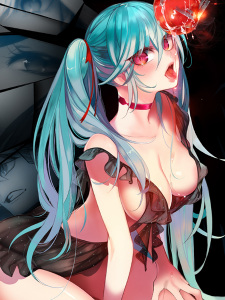 Rating
Lilith's Cord
Average

5

/

5
out of
1
Rank
N/A, it has 1K monthly views
Alternative
Lilith's Cord Lilith's Code Код Лилит リリス・コード 莉莉絲的臍帶 / 莉莉絲的繩子 / 莉莉絲的救贖 릴리스 코드
Summary
Lilith's Cord Manhwa: The current generation of humans are often said to be called descendants of Adam and Eve. However, there lies a small number of a different type of humans in this world. Children of the one who is called to be Adam's first Eve – Lilith. Her children look completely the same as Eve's descendants, and the few who live among us… are still somewhere in the world.
More Info About Series:
You're reading the manga called 'Lilith's Cord' on NeatMangas.com.
LATEST MANGA RELEASES