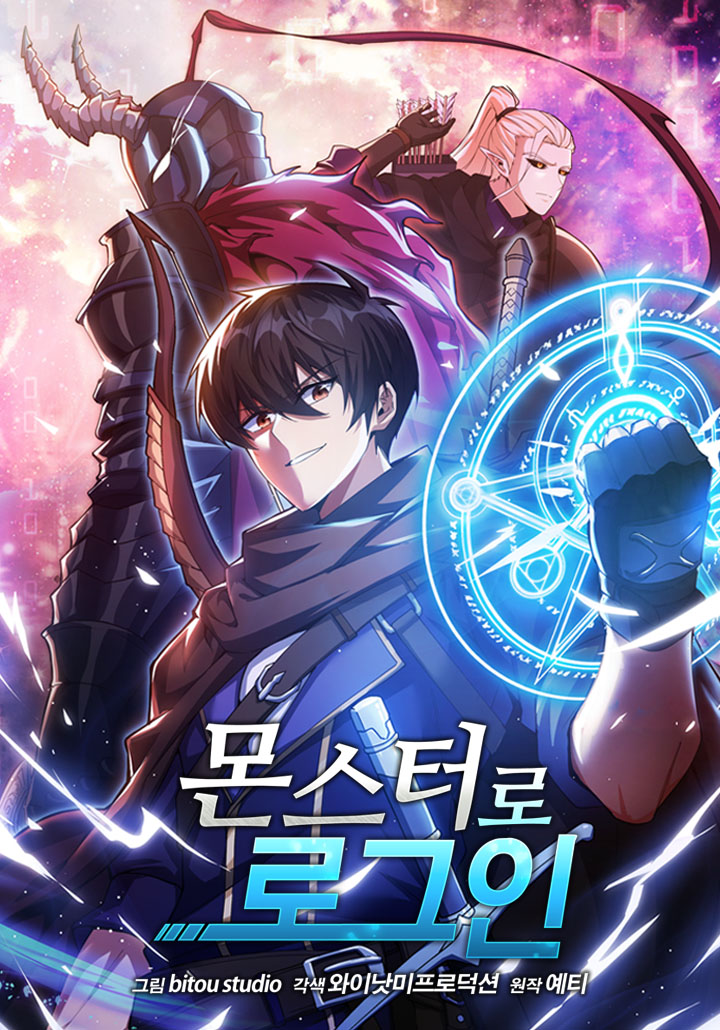 Rating
Logging in as a Monster
Average

3.7

/

5
out of
3
Rank
N/A, it has 40 monthly views
Alternative
Login as Monster Log in as a Monster Logging in as a Monster 몬스터로 로그인
Summary
Jinhyeok has never once lost in the number one PVP player virtual reality game "The Abyss".
With the news of the release of "Abyss World," a sequel to "The Abyss," Jinhyeok receives an unexpected offer from his brother Jinho, a game developer.
"Log in as a monster."
"…What the hell are you talking about?"
To commemorate the launch of "Abyss World", he could log in as the iconic character of "The Abyss", the "Black Knight," and compete against the users.
"What would you do for me if I did this for you?"
In the end, Jinhyeok accepted the number of conditions his brother listed as a reward, and logged in as "Black Knight".
Even after that, he ended up logging in as a number of boss mobs, including "Hunter Hwirodren," "Mirror King Replica," and "Mobile Captain Jackson".
More Info About Series:
You're reading the manhwa called 'Logging in as a Monster' on NeatMangas.com.
LATEST MANGA RELEASES
Hello Reader!
Please Sign In to your FREE account to see the rest of the chapter list for Logging in as a Monster.
Or Register Here!
MANGA DISCUSSION