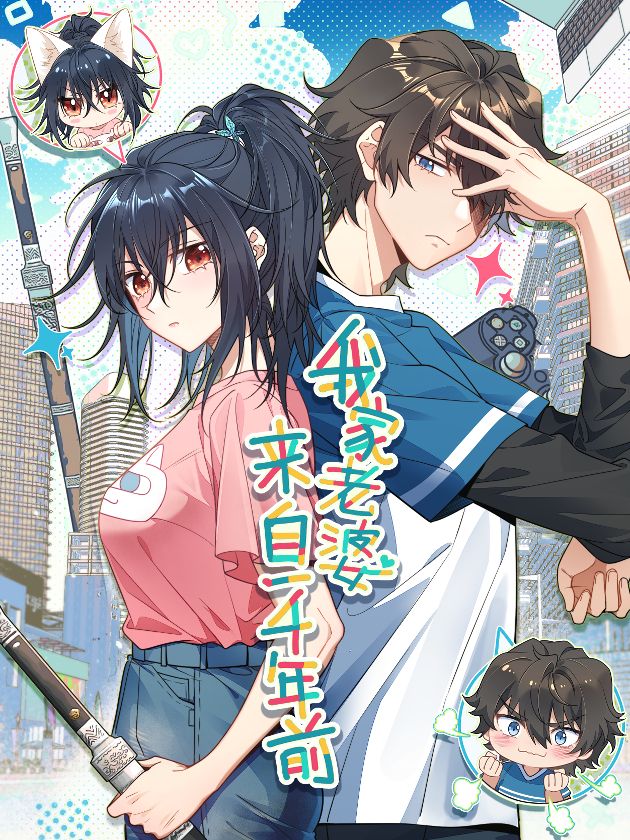 Rating
My Wife Is From a Thousand Years Ago
Average

3.7

/

5
out of
3
Rank
N/A, it has 530 monthly views
Alternative
Wojia Laopo Laizi Yiqian Nian Qian Wǒjiā Lǎopó Láizì Yīqiān Nián Qián 我家老婆来自一千年前
Summary
Jiang He, a girl from the Tang Dynasty, traveled through a thousand years and appeared in front of Xu Qing. Fate brought together this love that spanned a thousand years. Everything the girl was familiar with has become history. Relatives, friends, and enemies have all been left behind 1,200 years ago. The boy is unreserved and leads the girl to start a new life. Pain, confusion, cheers, and laughter will remain in this new world.
More Info About Series:
You're reading the manga called 'My Wife Is From a Thousand Years Ago' on NeatMangas.com.
LATEST MANGA RELEASES