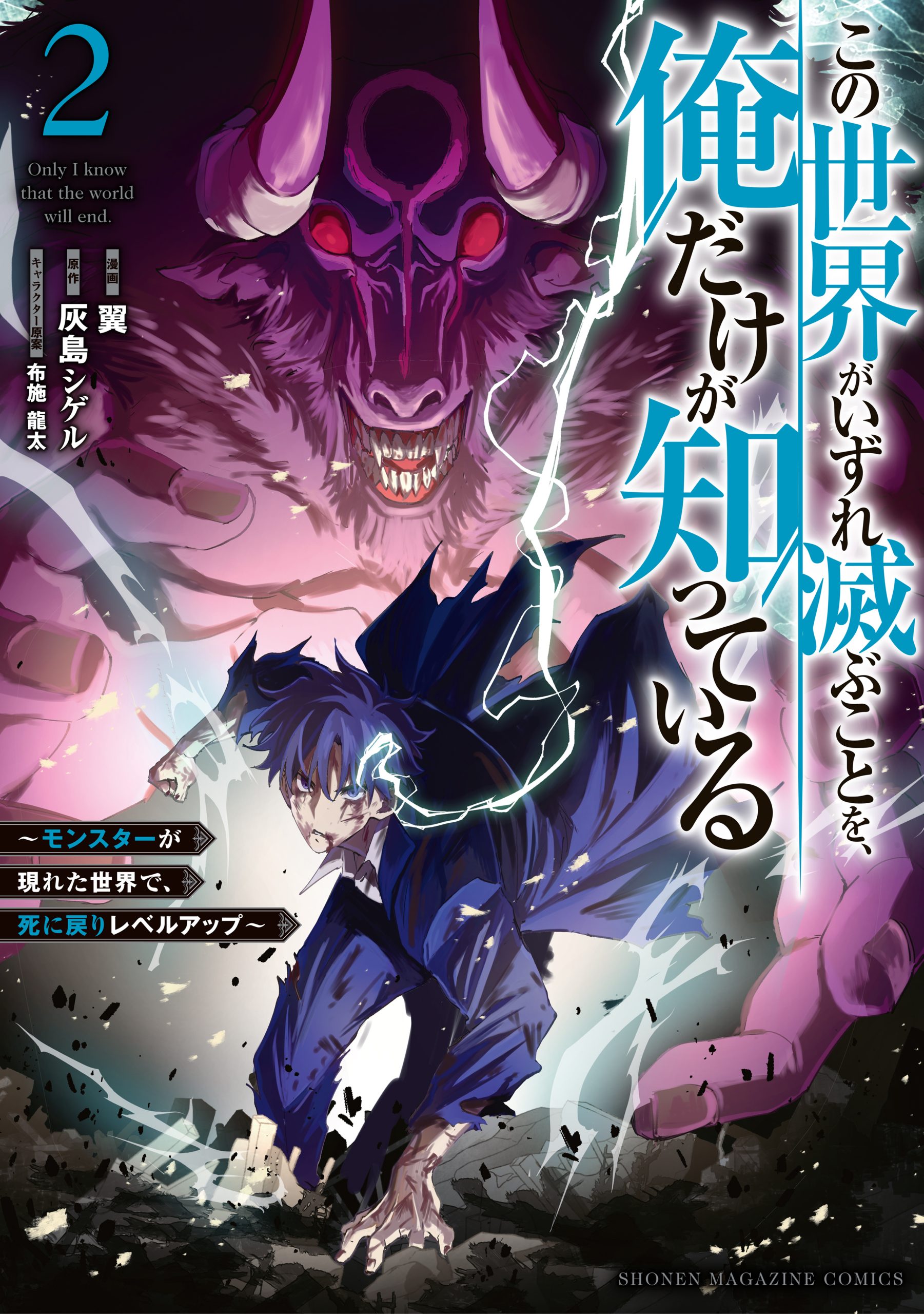 Rating
Only I Know That the World Will End
Average

5

/

5
out of
2
Rank
N/A, it has 45 monthly views
Alternative
Kono Sekai ga Izure Horobu Koto wo, Ore dake ga Shitte Iru Kono Sekai ga Izure Horobu Koto o, Ore dake ga Shitte Iru Kono Sekai ga Izure Horobu Koto o, Ore dake ga Shitte Iru - Monster ga Arawareta Sekai de, Shi ni Modori Level Up Only I Know That the World Will End この世界がいずれ滅ぶことを、俺だけが知っている この世界がいずれ滅ぶことを、俺だけが知っている~モンスターが現れた世界で、死に戻りレベルアップ~
Summary
An ordinary office worker, Akira Ichijo, was attacked by a Minotaur on his way home from work. In the next moment, he woke up in his office desk, Akira was resurrected from death, inherited his level and status, and possessed a unique skill called "Return from the Underworld" that allowed him to restart his life at a certain time. Now Akira makes full use of his skill and everything he had to search and survive with his childhood friend Nao Nanase to face this cruel world!!
More Info About Series:
You're reading the manga called 'Only I Know That the World Will End' on NeatMangas.com.
LATEST MANGA RELEASES