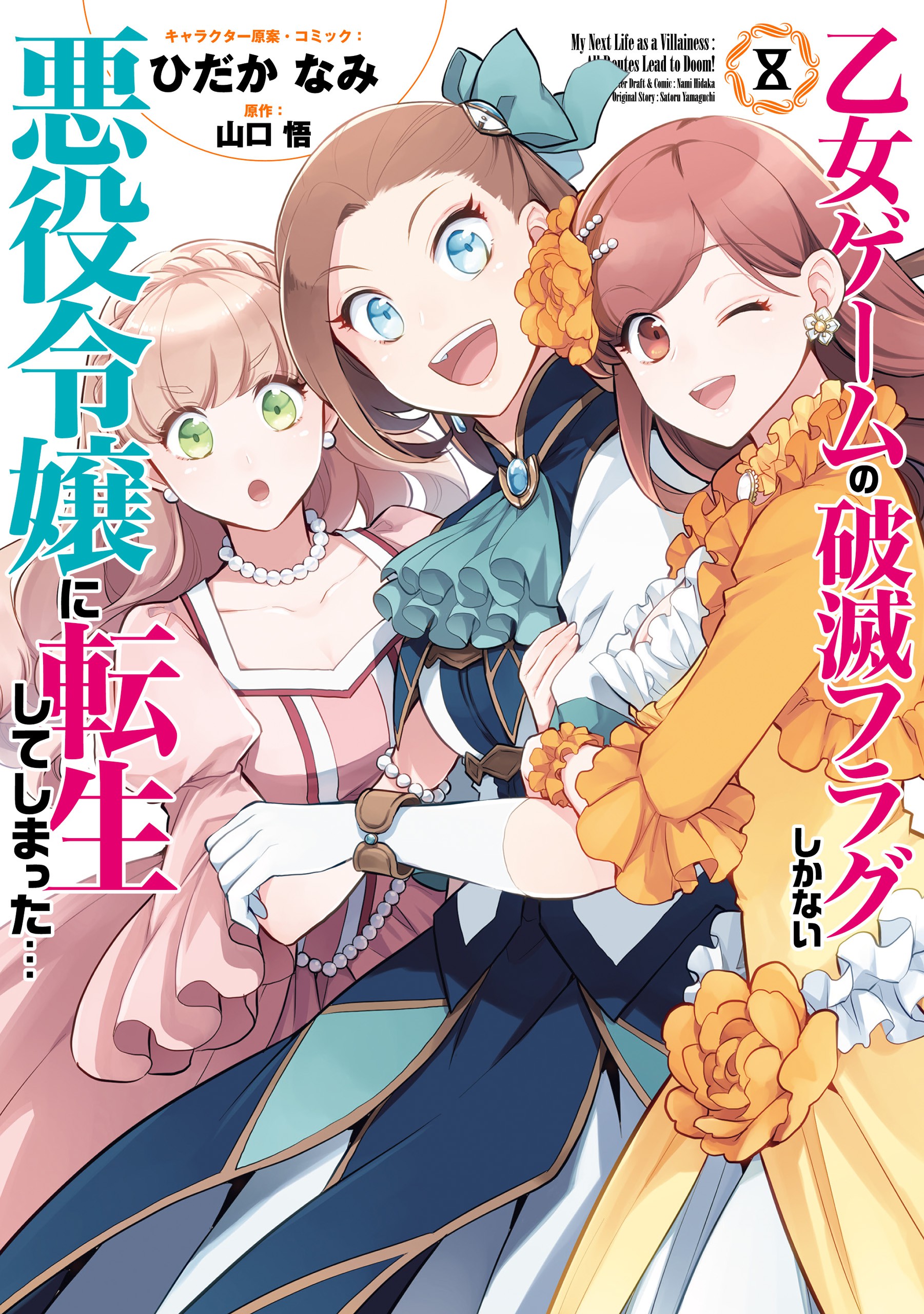 Rank
N/A, it has 4 monthly views
Alternative
Otome Game no Hametsu Flag shika nai Akuyaku Reijou ni Tensei shite shimatta... Bakarina Destruction Flag Noble Girl Villainess Destruction Flag Otome Hamefura I Reincarnated into an Otome Game as a Villainess With Only Destruction Flags... My Next Life as a Villainess: All Routes Lead to Doom! Odrodzona jako czarny charakter w grze otome, gdzie wszystkie ścieżki prowadzą do złego zakończenia (Polish) Моя реинкарнация в отомэ-игру в качестве главной злодейки 乙女ゲームの破滅フラグしかない悪役令嬢に転生してしまった… 轉生惡役只好拔除破滅旗標 轉生成女性向遊戲只有毀滅END的壞人大小姐 여성향 게임의 파멸 플래그밖에 없는 악역 영애로 환생해버렸다… 여성향 게임의 파멸 플래그밖에 없는 역 영애로 환생해버렸다... 절체절명! 파 멸직전편
Summary
Katarina Claes, the eight-year-old daughter of a duke, recovered her past memories when she was hit on the head by a rock. In a feverish nightmare, in which the prince's fiancee was determined, she realized that this exactly like an otome game from her previous life.
So, she has turned into a villain that interferes with the romance of capture targets — if the heroine gets a happy end, Katarina would be exiled; but if the heroine gets a bad end, Katarina would be killed.
With no happy ending waiting for her at the end of the road, Katarina somehow has to avoid destruction and reach old age peacefully!
More Info About Series:
You're reading the manga called 'Otome Game no Hametsu Flag shika nai Akuyaku Reijou ni Tensei shite shimatta…' on NeatMangas.com.
LATEST MANGA RELEASES