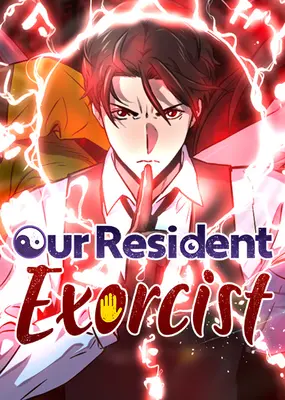 Rating
Our Resident Exorcist
Average

5

/

5
out of
1
Rank
N/A, it has 13 monthly views
Alternative
Our Resident Exorcist Multifunctional Exorcist Residential and Commercial Exorcist Residential Complex Exorcist 住商複合退魔師 주상복합 퇴마사
Summary
Our Resident Exorcist Manhwa: "Trinity Tower" is a high-rise multi-purpose condominium. Emitting strong evil energy, this place has been the shrine for the devils, providing them with evil power and pleasure. At the same time, there couldn't be a better trap for an exorcist to capture these devils. Sowol, the legendary exorcist, is dispatched to this condo. Or, we could say he is "locked up" in Trinity Tower as a punishment for an accident he is responsible for. For the next three years, Sowol can't leave the building. To make matters worse, his salary has been seized! The devils rush in, but he has no money to purchase the exorcist gears! The only way to survive, is to run the laundromat he's given called "Yeon". He lives as a laundromat owner by day, and an exorcist by night!
Hanjin, a girl who is left to live by herself, and Gahee the goblin teams up with Sowol at the devil-fighting laundromat located inside the multi-purpose condo!
More Info About Series:
You're reading the manga called 'Our Resident Exorcist' on NeatMangas.com.
LATEST MANGA RELEASES
Hello Reader!
Please Sign In to your FREE account to see the rest of the chapter list for Our Resident Exorcist.
Or Register Here!
MANGA DISCUSSION