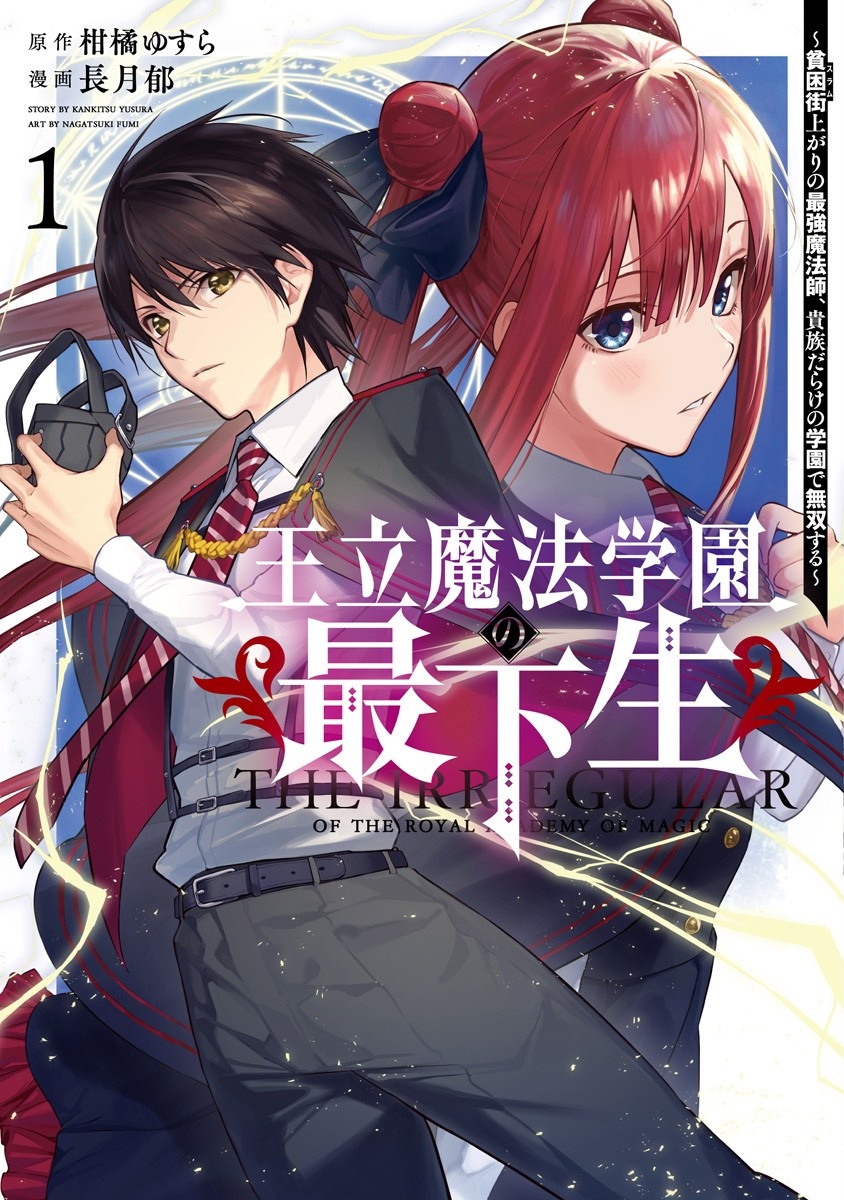 Rating
The Irregular of the Royal Academy of Magic
Average

5

/

5
out of
2
Rank
N/A, it has 870 monthly views
Alternative
Ouritsu Mahou Gakuen no Saikasei - Hinkongai Agari no Saikyou Mahoushi, Kizoku Darake no Gakuen de Musou Suru El Irregular de la Real Academia de magia ~el hechicero más fuerte de los barrios bajos no tiene rival en la Escuela de la realeza ~ O Irregular da Academia Real de Magia Oritsu Maho Gakuen no Saika-sei~ Hinkon-gai (Suramu) Agari no Saikyo Maho-Shi, Kizoku-darake no Gakuen de Muso Suru~ Ouritsu Mahou Gakuen no Saikasei Ouritsu Mahou Gakuen no Saikasei - Hinkongai (Slum) Agari no Saikyou Mahoushi, Kizoku Darake no Gakuen de Musou Suru Ouritsu Mahou Gakuen no Saikasei - Slum Agari no Saikyou Mahoushi, Kizoku Darake no Gakuen de Musou Suru The Irregular of the Royal Academy of Magic The Irregular of the Royal Academy of Magic ~The Strongest Sorcerer From the Slums is Unrivaled in the School of Royals ~ Младший студент королевской академии магии Младший студент королевской академии магии - сильнейший маг-выскочка из трущоб, которому нет равных среди знати в академии Младший студент королевской академии магии — сильнейший маг-выскочка из трущоб, которому нет равных среди знати в академии Найсильніший чаклун з нетрів не має собі рівних в Королівській школі магії Самый Сильный Колдун из трущоб не имеет себе равных в Королевской школе магии 王立魔法学園の最下生 王立魔法学園の最下生~貧困街〈スラム〉上がりの最強魔法師、貴族だらけの学園で無双する~ 王立魔法学園の最下生~貧困街上がりの最強魔法師、貴族だらけの学園で無双する~ 로얄아카데미의 불규칙마법 로얄아카데미의 불규칙마법~빈민가 출신 최강의 마법사가 로열스 학원에서 타의 추종을 불허합니다~
Summary
"Magic." A sacred mystery usable only by those chosen. One day, a child from the slums named Ars finds he has the power to use magic. A sorcerer by the name of Genos Wilzard learns of his talent and raises him, turning him into the greatest of assassins. One day, Genos gives him an order: To enroll at the Magic Academy…?!
More Info About Series:
You're reading the manga called 'The Irregular of the Royal Academy of Magic' on NeatMangas.com.
LATEST MANGA RELEASES