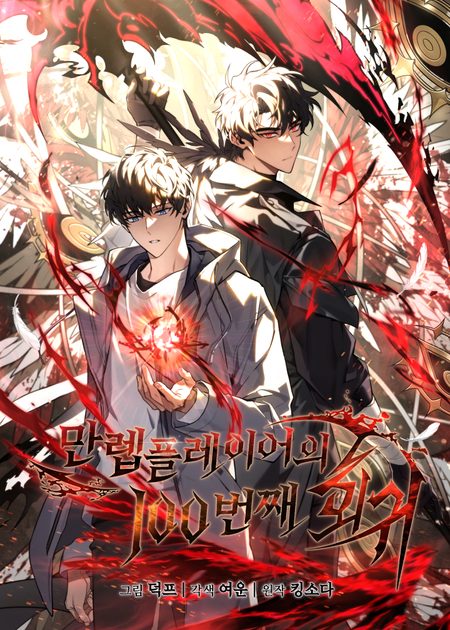 Rating
The Max-Level Player's 100th Regression
Average

4.6

/

5
out of
5
Rank
N/A, it has 203 monthly views
Alternative
The Max-Level Player's 100th Regression The 100th Regression of the Max-Level Player 만렙 플레이어의 100번째 회귀
Summary
Everyone between the age of 18 and 29 worldwide is required to participate in the death game of twenty rounds. The main character starts his 100th challenge thanks to his ability to regress. Having experienced the game 99 times beforehand, he is able to become overwhelmingly more powerful than anyone else. Once he realizes that the condition of the last round is to have at least five people, he starts to take in party members in order to avoid repeating his past mistakes.
You're reading the manhwa called 'The Max-Level Player's 100th Regression' on NeatMangas.com.
LATEST MANGA RELEASES
Hello Reader!
Please Sign In to your FREE account to see the rest of the chapter list for The Max-Level Player's 100th Regression.
Or Register Here!
MANGA DISCUSSION