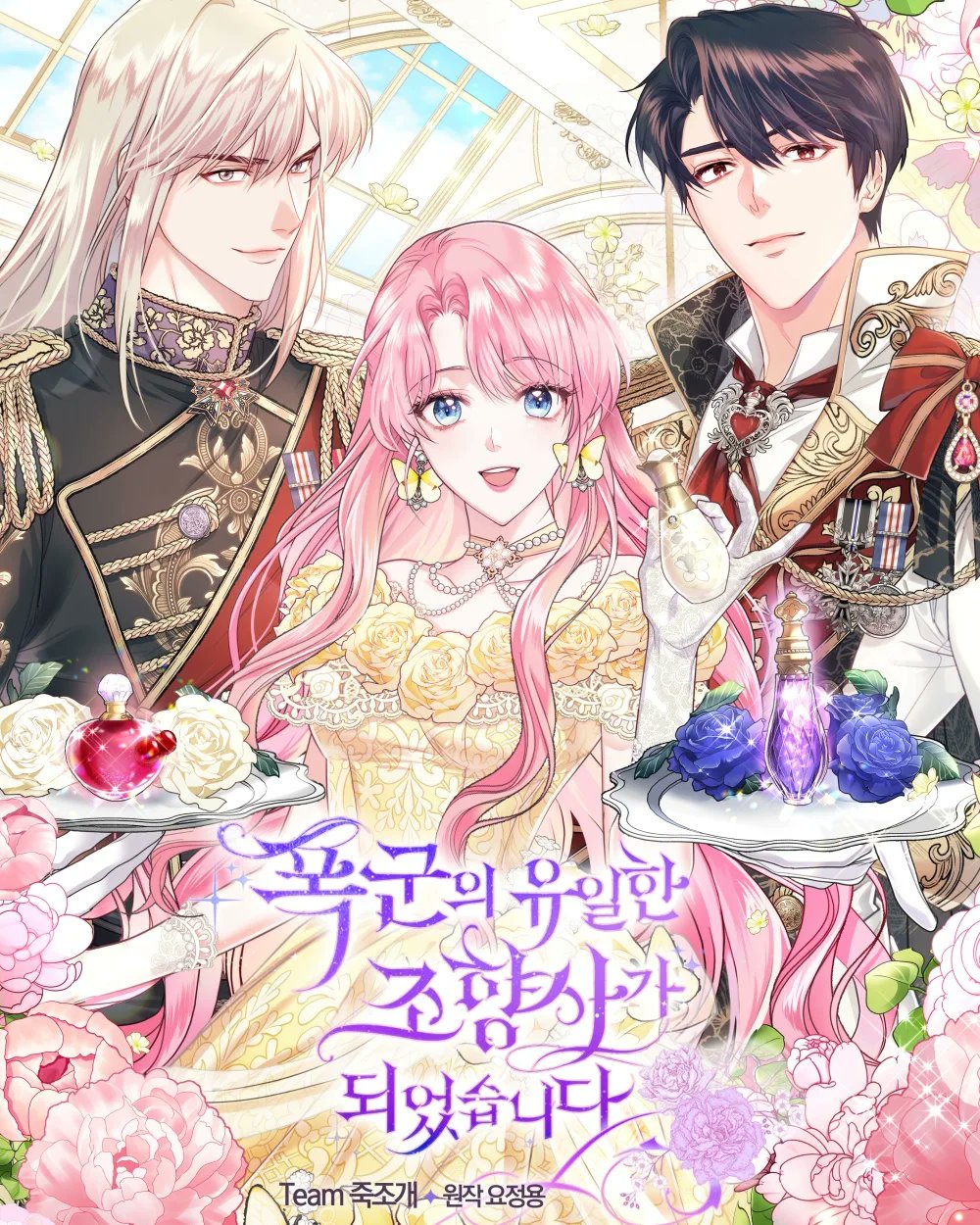 Rank
N/A, it has 3 monthly views
Alternative
Die einzige Parfümeurin des Tyrannen I Became the Sole Perfumer of a Tyrant L'unique parfumeuse du tyran Me convertí en el único perfumista de un tirano Зөвхөн дарангуйлагчид зориулсан сүрчиг เมื่อฉันกลายเป็นนักปรุงน้ำหอมเพียงผู้เดียวของทรราช 成为他唯一的调香师 暴君のたった一人の調香師 暴君專屬調香師 폭군의 유일한 조향사가 되었습니다
Summary
A young woman sick with an incurable illness closes her eyes for the last time, only to wake up as Ariel Winston, an antagonist of the novel she had loved reading before her death. Knowing that death lies before her if she continues down the path the real Ariel has been going towards, she quickly breaks up with Duke Cedric Evans, who is not only the protagonist of the novel, but a man who is cursed with a condition which causes him to become bloodthirsty when he does not smell a specific scent constantly. However, Cedric, who had been forced to date Ariel due to her status as his personal perfumer, suddenly seems reluctant to distance himself from her. Just what is wrong with this man, and how will this change the events of the novel? Will Ariel be able to live the life she wants?
More Info About Series:
You're reading the manga called 'The Tyrant's Only Perfumer' on NeatMangas.com.
LATEST MANGA RELEASES
Hello Reader!
Please Sign In to your FREE account to see the rest of the chapter list for The Tyrant's Only Perfumer.
Or Register Here!
MANGA DISCUSSION