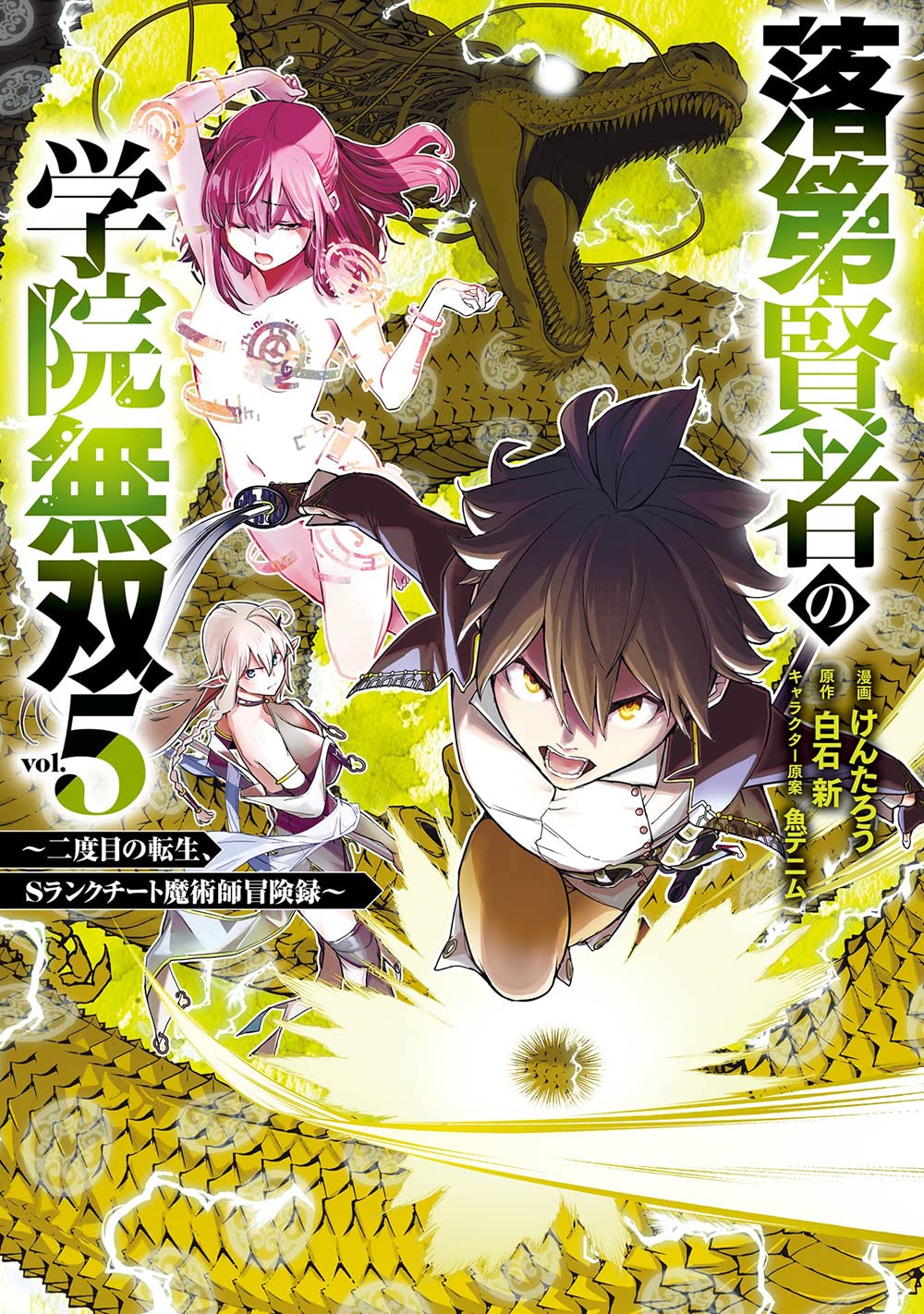 Rating
The Unsuccessful Yet Academically Unparalleled Sage ~A Cheating S-Rank Sorcerer's Post-Rebirth Adventurer Log~
Average

3

/

5
out of
2
Rank
N/A, it has 5 monthly views
Alternative
Rakudai Kenja no Gakuin Musou - Nidome no Tensei, S-Rank Cheat Majutsushi Boukenroku From Overshadowed to Overpowered: Second Reincarnation of a Talentless Sage Rakudai Kenja no Gakuin Musou The Unsuccessful yet Academically Unparalleled Sage - A Cheating S-Rank Sorcerer's Post-Rebirth Adventurer Log Необыкновенный неудачник Необыкновенный неудачник - Дневник переродившегося колдуна S-ранга 墮落的賢者學院無雙的學院 墮落的賢者學院無雙的學院-在400年後的世界中兩次重生無雙劍的最堅強的賢者 落第賢者の学院無双 落第賢者の学院無双 ~二度目の転生、Sランクチート魔術師冒険録~ 낙제 현자의 학원 무쌍
Summary
The Sage of Wind, Ephtal is a reincarnated human, coming from modern Earth. Reincarnated in a new world where magic is real, he decides to devote the entirety of his life in the pursuit of magic. Despite his efforts, though, he discovers that he is absolutely talentless in magic, and breathed his last in anguish. …But it isn't the end for him just yet! He reincarnates once again bearing the same name, Ephtal, 400 years later. Having retained his knowledge and power, he steels his resolve and once again sets his sights for the peak of magic! However, in a surprising turn of events, he discovers that magic has terribly declined. In this era where powerful spells is a rarity, his talentless self is now completely unmatched! From the depths of powerlessness to the peak of power, the talentless but peerless mage's journey to the top starts now!
More Info About Series:
You're reading the manga called 'The Unsuccessful Yet Academically Unparalleled Sage ~A Cheating S-Rank Sorcerer's Post-Rebirth Adventurer Log~' on NeatMangas.com.
LATEST MANGA RELEASES