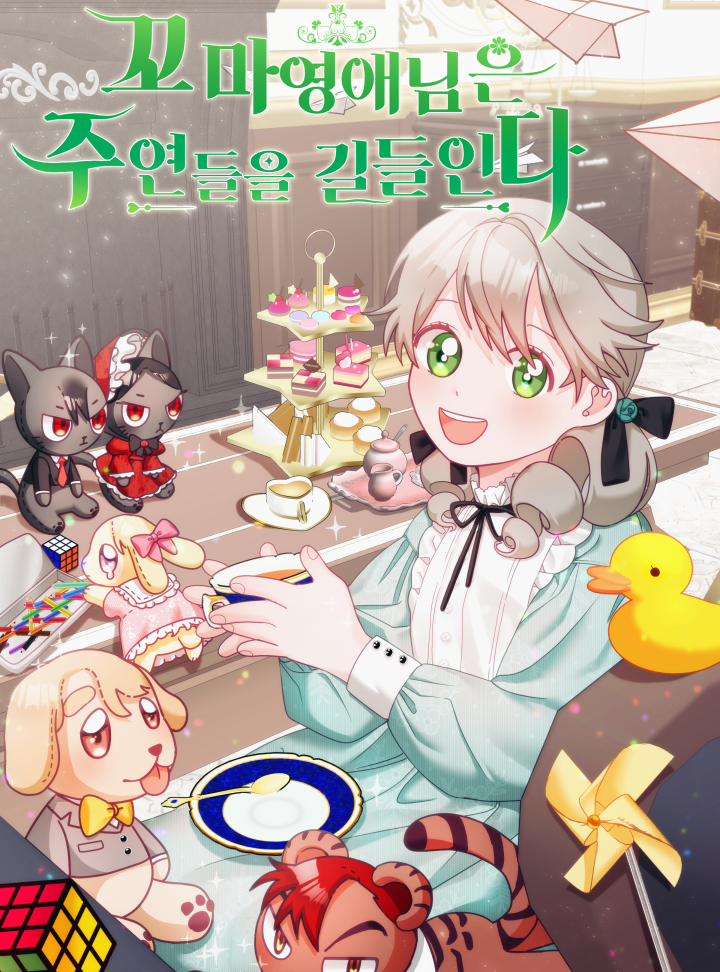 Rank
N/A, it has 12 monthly views
Alternative
The Little Lady Tames the Leads The Young Lady Tames the Male Leads ちびっこ令嬢主人公たちを手なずける 鬼马千金驯服主角 꼬마 영애님은 주연들을 길들인다
Summary
Emille Serron lives a peaceful life as the daughter of a marquess that is, until she realizes she's a background character in a novel! In anticipation of the tumultuous events to come, Emille devises a plan to score brownie points with each of the protagonists. That way, no matter how things turn out, she'll be able to continue living her life in comfort. However, her plan backfires as the leads begin to fight for her friendship. Will Emille be able to live the quiet life she dreams of living?
More Info About Series:
You're reading the manga called 'The Young Lady Tames the Male Leads' on NeatMangas.com.
LATEST MANGA RELEASES
Hello Reader!
Please Sign In to your FREE account to see the rest of the chapter list for The Young Lady Tames the Male Leads.
Or Register Here!
MANGA DISCUSSION