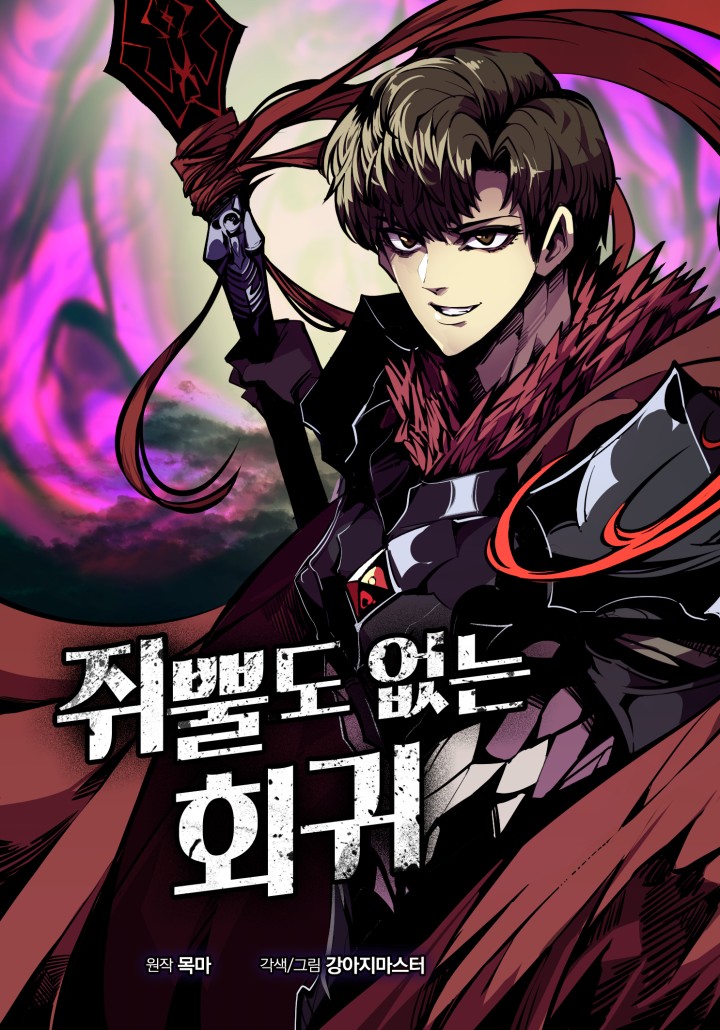 Rating
Worthless Regression
Average

5

/

5
out of
5
Rank
N/A, it has 5 monthly views
Alternative
Returning With Absolutely Nothing Jwippuldo Eobsneun Hoegwi Possessing Nothing Un Misérable Retour とんでもない回帰 这一世,看我称霸天下 쥐뿔도 없는 회귀
Summary
In Aeria, a place where people from various worlds are summoned, the weak are destined to die. Lee Sungmin, a talentless mercenary, was no exception. Fortunately for him, a mysterious item he finds before his untimely death sends him back to the past. Now a 13-year-old with a second chance at life, Sungmin begins his desperate journey to become Aeria's strongest with no money or talent. The question is… will effort alone be enough to make a hero of a boy with absolutely nothing?
More Info About Series:
You're reading the manhwa called 'Worthless Regression' on NeatMangas.com.
LATEST MANGA RELEASES
Hello Reader!
Please Sign In to your FREE account to see the rest of the chapter list for Worthless Regression.
Or Register Here!
MANGA DISCUSSION