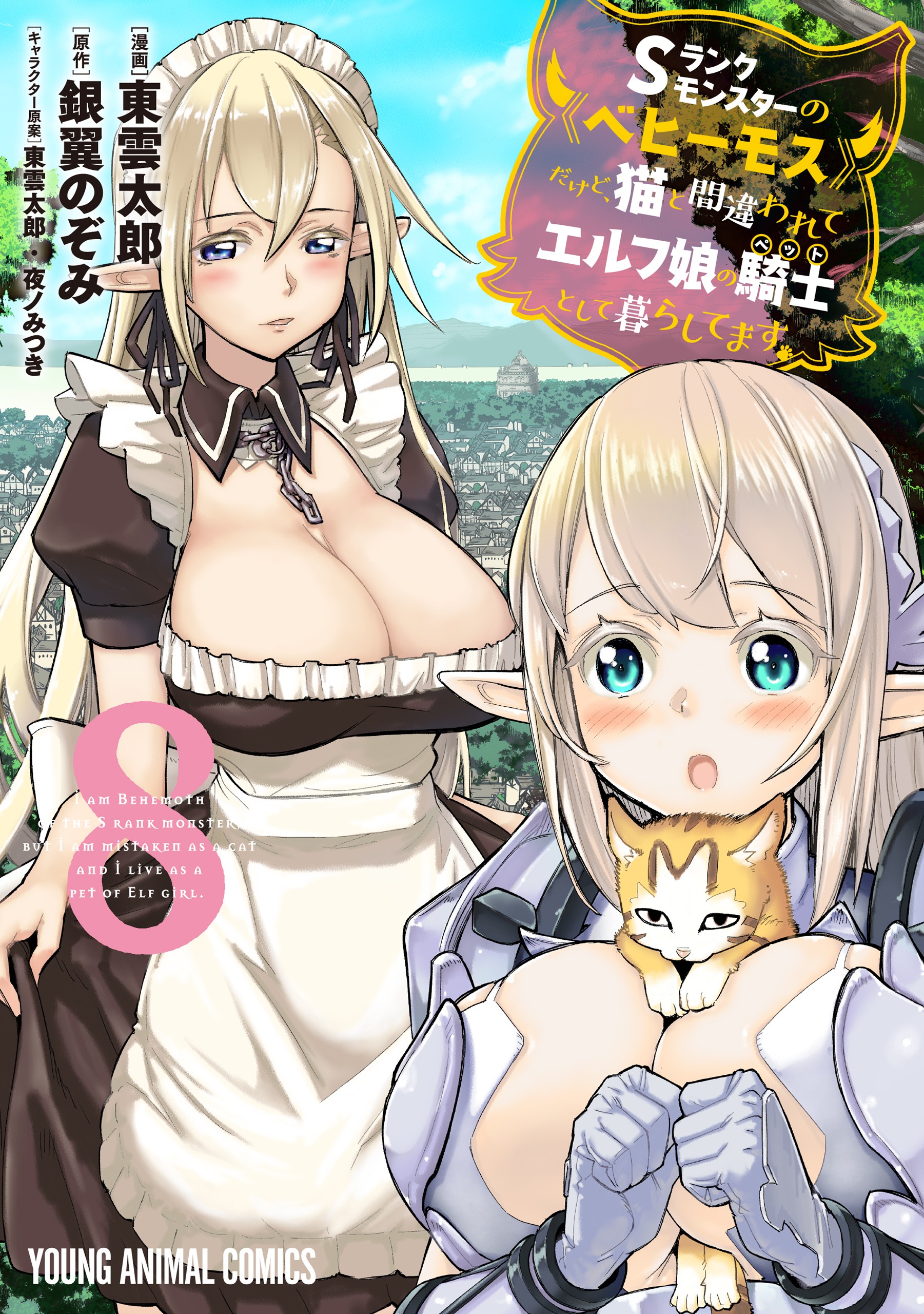 Rating
I Am Behemoth Of The S Rank Monster But I Am Mistaken As A Cat And I Live As A Pet Of Elf Girl
Average

4

/

5
out of
4
Rank
N/A, it has 2 monthly views
Alternative
S-Rank Monster no Behemoth Dakedo, Neko to Machigawarete Erufu Musume no Kishi (Pet) Toshite Kurashitemasu I Am Behemoth of the S Rank Monster but I Am Mistaken as a Cat and I Live as a Pet of Elf Girl I'm a Behemoth, an S-Ranked Monster, but Mistaken for a Cat, I Live as an Elf Girl's Pet I'm an S-Rank "Behemoth" Monster, but I'm Living as a Knight (Pet) of an Elf Girl Ich bin ein mächtiger Behemoth und lebe als Kätzchen bei einer Elfe (German) Soy un monstruo de rango S, Behemoth, pero me confundieron con un gato y ahora vivo como el caballero (mascota) de una chica elfa. Sランクモンスターの《ベヒーモス》だけど、猫と間違われてエルフ娘の騎士として暮らしてます Sランクモンスターの《ベヒーモス》だけどネコと間違われてエルフ娘の騎士として暮らしています Я монстр S-класса Бегемот, но меня перепутали с котом, и я живу у эльфийки как домашний питомец กระผมเป็น(เบฮีมอธ)มอนสเตอร์ S แรงค์แต่ตอนนี้ถูกเอลฟ์เลี้ยงในฐานะ(แมว)ครับ 虽然是S级魔兽"比蒙巨兽" 却以猫的模样、成为精灵娘的骑士的日常
Summary
Elven girl, "Aria" is an adventurer. A small beast with an adorable face embraces Aria's fruitful chest, she decides to keep it as a pet and names it "Tama". At first sight it's just an average cat, but Aria has yet to notice that Tama is a former Knight and that his identity is not a cat, but a young monster of the strongest class "Behemoth".
More Info About Series:
You're reading the manga called 'I Am Behemoth Of The S Rank Monster But I Am Mistaken As A Cat And I Live As A Pet Of Elf Girl' on NeatMangas.com.
LATEST MANGA RELEASES