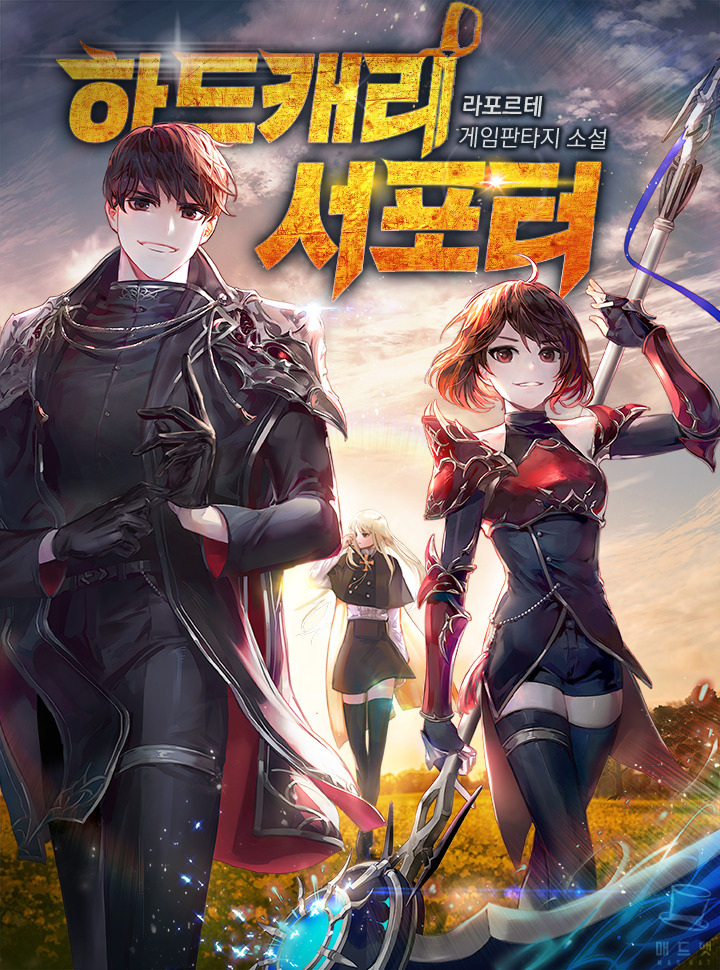 Rating
Hard-Carry Support
Average

5

/

5
out of
1
Rank
N/A, it has 16 monthly views
Alternative
Hard Carry Support Hard Carry Supporter 하드캐리 서포터
Summary
SeoHyun is the number 1 ranker of the forgotten trash game 'Asra'. He has now come to conquer Asrian, a mega-hit VRMMORPG that inherited Asra's world setting! But what he thought was a damage-focused hidden class was, in fact… [Congratulations! You've selected the 'Support' hidden class!] "Huh…?" …A support class unlike any other! A support that hard carries by fighting and grabbing people by the neck! The tale of Hyun, the greatest support, begins now!
More Info About Series:
You're reading the manga called 'Hard-Carry Support' on NeatMangas.com.
LATEST MANGA RELEASES
Hello Reader!
Please Sign In to your FREE account to see the rest of the chapter list for Hard-Carry Support.
Or Register Here!
MANGA DISCUSSION