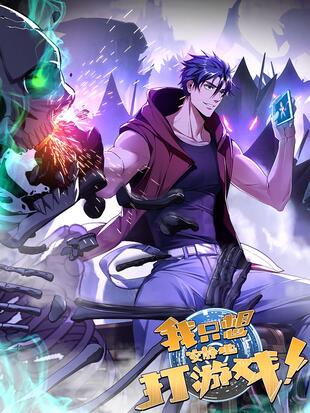 Rating
I Just Want To Game In Peace
Average

5

/

5
out of
2
Rank
N/A, it has 209 monthly views
Alternative
Let Me Game in Peace I Just Want to Game in Peace I Just Want to Play Games Quietly I Just Want to Play the Game Quietly Ta chỉ muốn an tĩnh chơi game Wo Zhi Xiang Anjing De Da Youxi Wǒ Zhǐ Xiǎng Ānjìng De Dǎ Yóuxì 我只想安静地打游戏
Summary
A drop of blood saves a life.
When others play games, their livers explode, and I also play games.
When the dimensional storm came, a large number of different-dimensional fields appeared around the earth, and various different-dimensional creatures such as immortals, Buddhas, demons, angels, elves and so on came to the earth.
But those mysterious different-dimensional fields have all become copies of mobile games.
Others risk their lives, but I play games desperately.
More Info About Series:
You're reading the manga called 'I Just Want To Game In Peace' on NeatMangas.com.
LATEST MANGA RELEASES