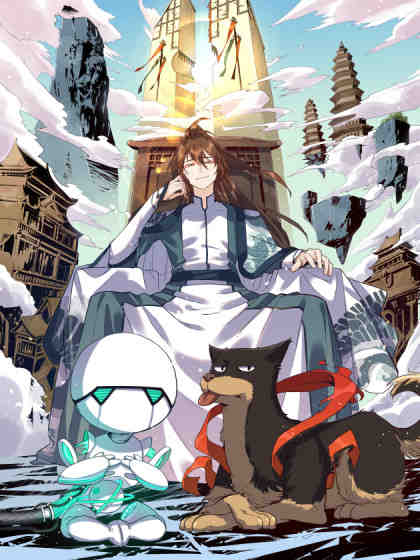 Rating
I'm Actually a Cultivation Bigshot
Average

5

/

5
out of
1
Rank
N/A, it has 27 monthly views
Alternative
A Big Shot Actually I Am a Cultivation Bigshot I'm Actually a Cultivation Big Shot Nguyên Lai Ta Là Tu Tiên Đại Lão So I Am the Godfather of Immortal Cultivation Turns Out I'm a Great Cultivator Yuan Lai Wo Shi Xiu Xian Da Lao Yuán Lái Wǒ Shì Xiū Xiān Dà Lǎo 原来我是修仙大佬
Summary
I'm Actually a Cultivation Bigshot Manhua: Li Nianfan transmigrated to an immortal cultivation world as a mortal.
Knowing that he could never become a cultivator, he decided to live an ordinary life.
But unbeknownst to him, his dog became a mighty Yaoguai king by watching him draw and write;
The tree he planted in the backyard became the tree of the world by listening to tunes he played;
A passerby he met, who gained enlightenment from the chitchat with him, became a Taoist sage and started a new era…
More Info About Series:
You're reading the manga called 'I'm Actually a Cultivation Bigshot' on NeatMangas.com.