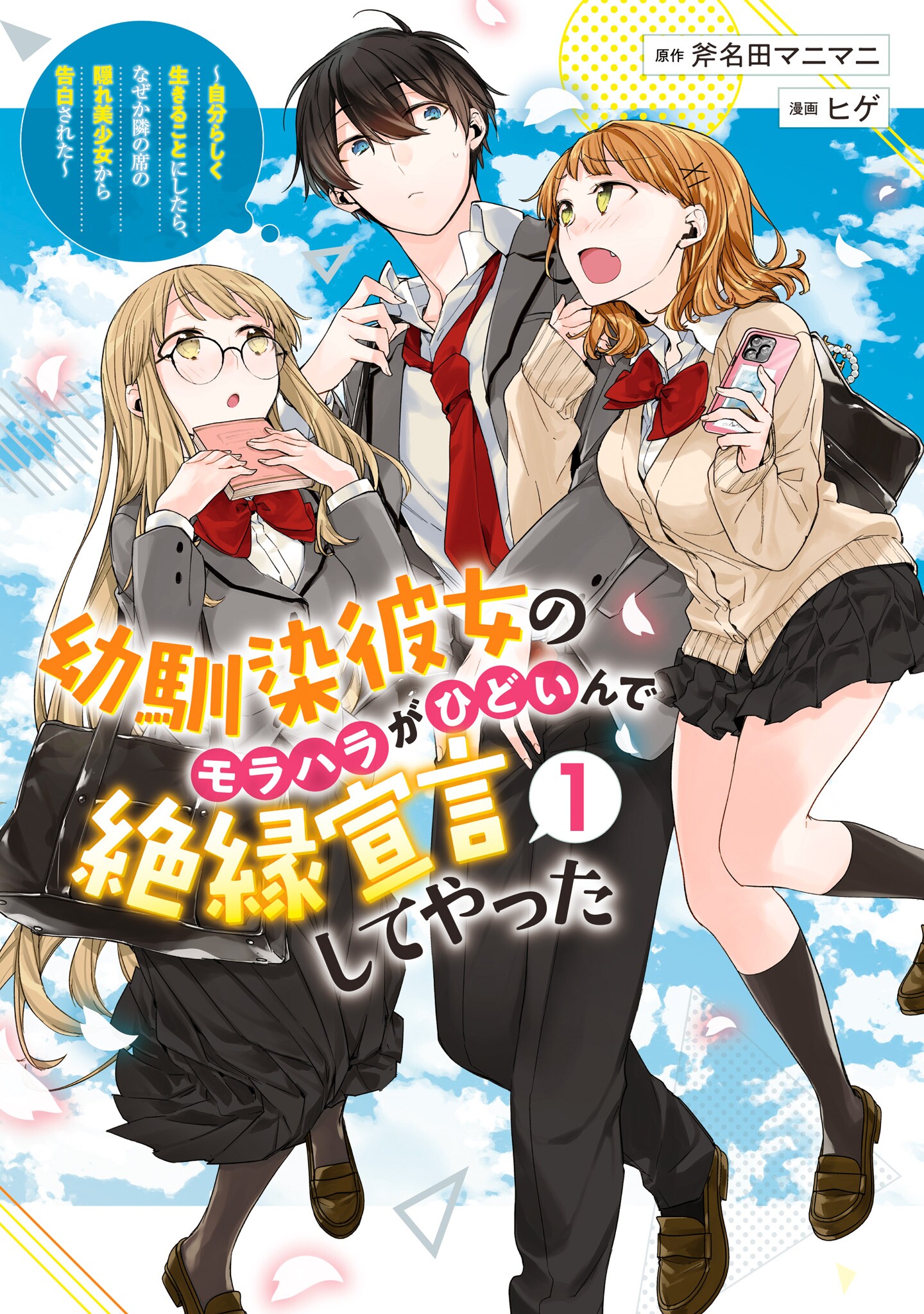 Rank
N/A, it has 3 monthly views
Alternative
Osananajimi Kanojo no Morahara ga Hidoin de Zetsuen Sengen shite Yatta I'm Sick and Tired of My Childhood Friend's, Now Girlfriend's, Constant Abuse So I Broke up With Her Osananajimi Kanojo no Morahara ga Hidoin de Zetsuen Sengen shite Yatta - Jibun Rashiku Ikiru Koto ni shitara, Naze ka Tonari no Seki no Kakure Bishoujo kara Kokuhakusareta 幼馴染彼女のモラハラがひどいんで絶縁宣言してやった 幼馴染彼女のモラハラがひどいんで絶縁宣言してやった ~自分らしく生きることにしたら、なぜか隣の席の隠れ美少女から告白された~
Summary
My childhood friend is also my girlfriend. A dream come true, right? Hell no. She insults me on a daily basis. She grinds my dignity into shreds and it takes a toll on my mental well-being. I can't take it anymore.
So I'm left with no choice, I'm going to break up with her. In order to maintain my sanity, it's the only option. And thus, the story of my break up begins.
You're reading the manga called 'I'm Sick and Tired of My Childhood Friend's, Now Girlfriend's, Constant Abuse So I Broke up With Her' on NeatMangas.com.
LATEST MANGA RELEASES