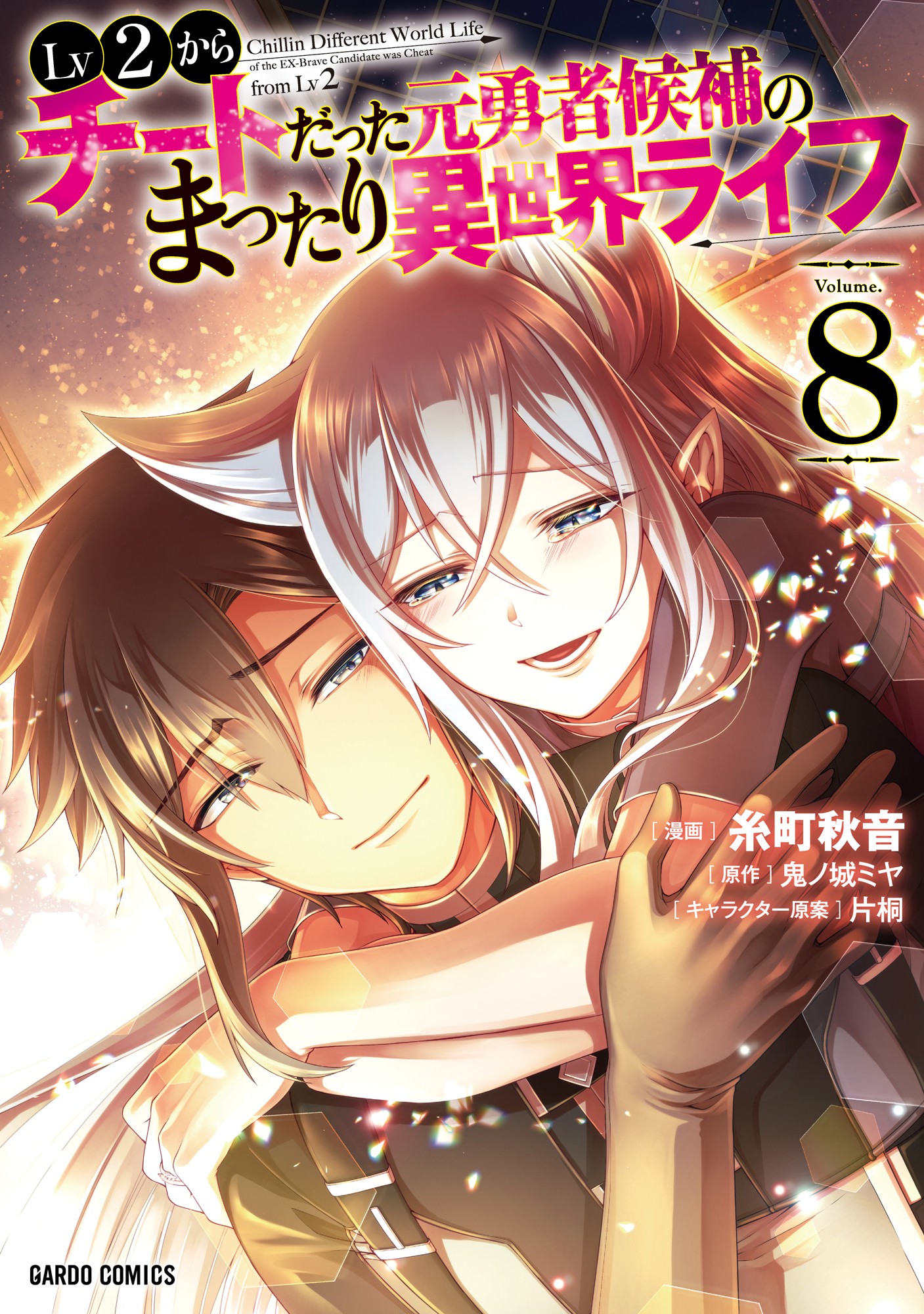 Rating
Lv2 kara Cheat datta Moto Yuusha Kouho no Mattari Isekai Life
Average

4.2

/

5
out of
5
Rank
N/A, it has 434 monthly views
Alternative
Candidate Was a Cheat from Lv2 Chillin Different World Life of the Ex-Brave Candidate Was Cheat from Lv2 Chillin' Life in Another World Chillin' in Another World with Level 2 Super Cheat Powers Ex-Hero Candidate Turned out to Be a Cheat From Lv2 LV2からチートだった元勇者候補のまったり異世界ライフ LV2부터 치트였던 전직 용사후보의 유유자적 이세계 라이프 The Laid-back Life in Another World of the Ex-Hero Candidate Who Turned out to Be a Cheat from Level 2 Непринужденная жизнь в другом мире экс-кандидата в герои, оказавшегося читером со 2 уровня Спокійне життя колишнього висуванця в герої, котрий виявився чітером із 2 рівня 从Lv2开始开挂的原勇者候补悠闲的异世界生活
Summary
The Magical Kingdom of Klyrode summons hundreds of heroes from other worlds every year to fight in their war against the Dark One and his army of powerful demons. Banaza is one of those heroes, summoned from the Royal Capital Paluma, but something's not right—Banaza is only an average merchant. He has no magic, no fighting ability, and his stats are abysmal. Worse, a mishap leaves him unable to return home! Rejected as a hero and stranded in another world, abandoned to the far reaches of the kingdom by a cruel king who just wants him gone, Banaza's fate looks pretty bleak. But what will happen once the failed hero candidate finds himself with super cheat powers once he hits level two?
More Info About Series:
You're reading the manga called 'Lv2 kara Cheat datta Moto Yuusha Kouho no Mattari Isekai Life' on NeatMangas.com.
LATEST MANGA RELEASES