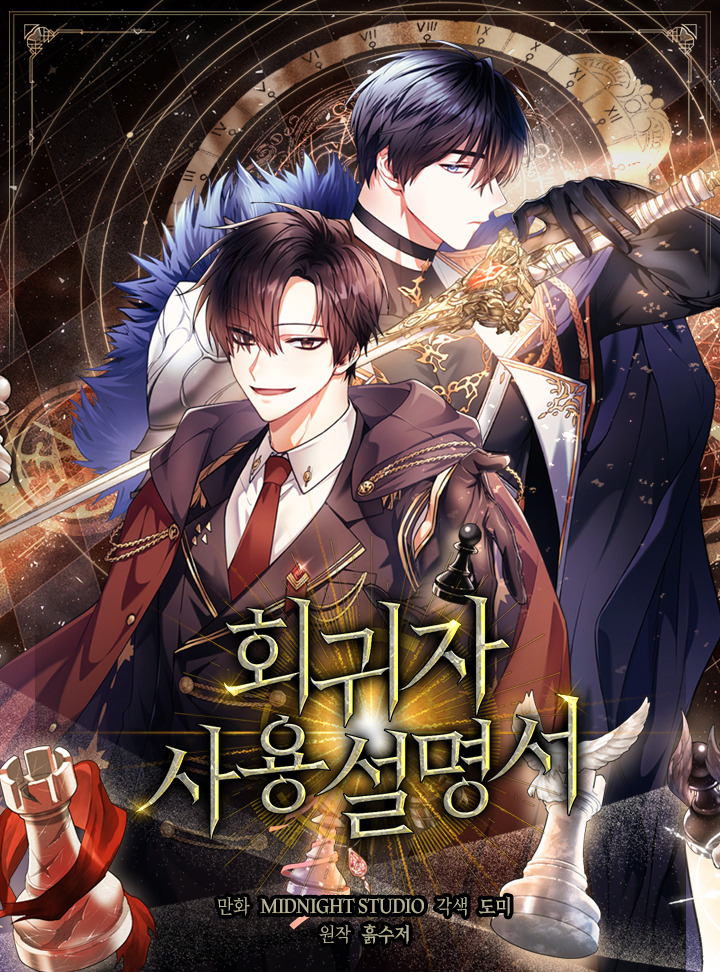 Rank
N/A, it has 838 monthly views
Alternative
How to Use a Returner Regressor Instructional Manual Инструкция по перерождению คู่มือการใช้งานของนักข้ามเวลา 回帰者の取扱説明書 回归者使用说明书 回歸者使用說明書 当反派拥有了全知属性 회귀자 사용설명서
Summary
[Will you join the game?] Giyoung's suddenly thrown into a game of life and death. Not only that but he's also the player with the lowest stats. Still, he's got one skill on his side: the ability to read other players' status! He finds the opportunity of his life when he discovers that Hyunsung is a returner to this world. Now all Giyoung has to do is stick next to Hyunsung and game his way out of this tutorial.
More Info About Series:
You're reading the manga called 'Regressor Instruction Manual' on NeatMangas.com.
LATEST MANGA RELEASES