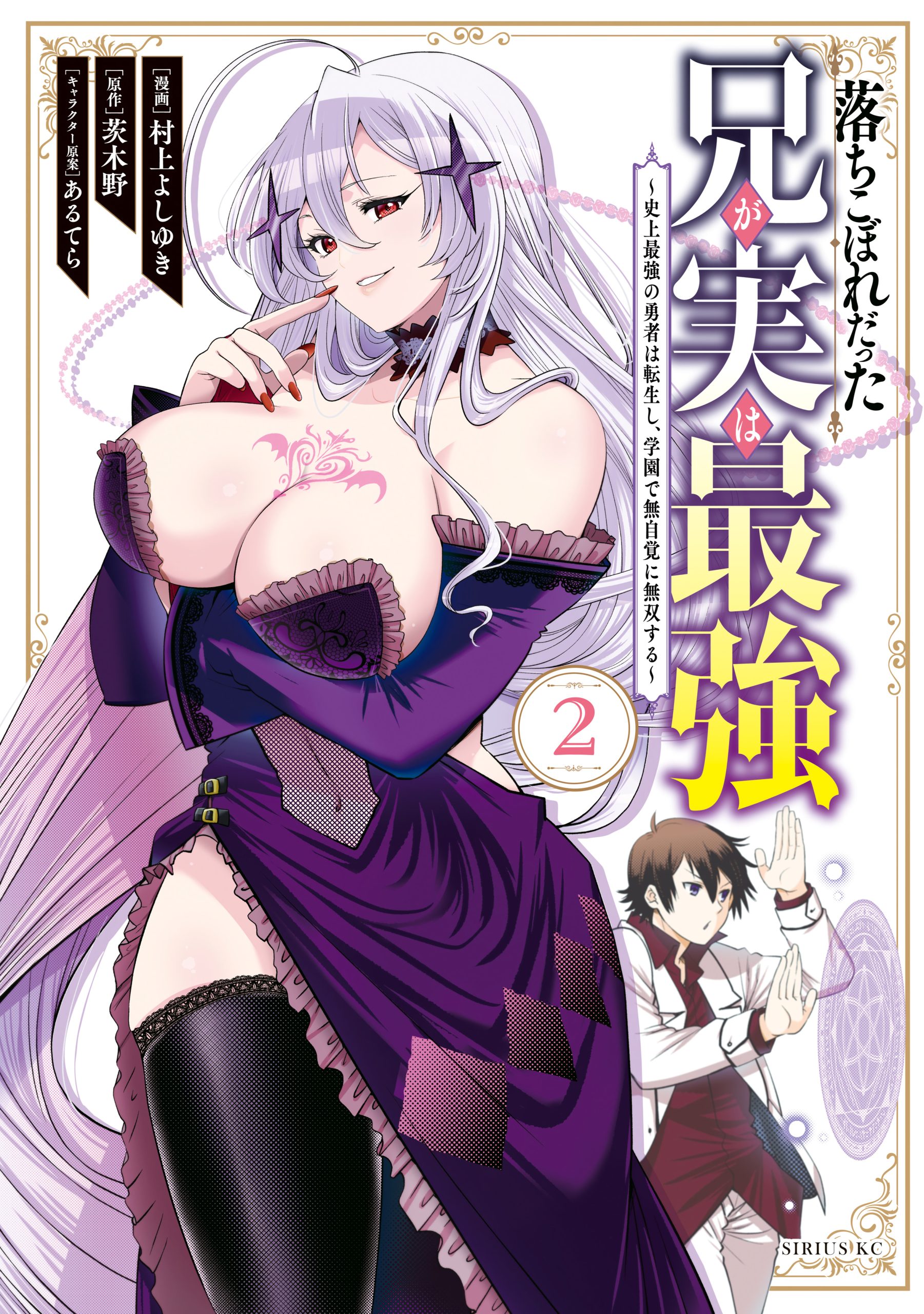 Rating
Ochikobore Datta Ani Ga Jitsuha Saikyou: Shijou Saikyou No Yuusha Wa Tensei-shi, Gakuen De Mujikaku Ni Musou Suru
Average

1

/

5
out of
1
Rank
N/A, it has 153 monthly views
Alternative
Ochikobore Datta Ani ga Jitsu wa Saikyou - Shijou Saikyou no Yuusha wa Tenseishi, Gakuen de Mujikaku ni Musou suru O irmão fracassado é na verdade o mais forte O irmão fracassado é na verdade o mais forte - o herói mais forte da história é reencarnado e, sem saber, incomparável na escola - Ochikobore Datta Ani ga Jitsuha Saikyou The Fallen Brother Is Actually the Strongest The Fallen Brother Is Actually the Strongest ~The Strongest Hero in History Is Reincarnated and Unknowingly Unmatched at School~ Самый сильный герой в истории перевоплощается и неосознанно становится воином в школе 落ちこぼれだった兄が実は最強 落ちこぼれだった兄が実は最強 ~史上最強の勇者は転生し、学園で無自覚に無双する~
Summary
Eugene, a hero, is forcibly reincarnated by the Demon King Venomzard. In a world far in the future, he becomes a noble boy named Julius.
Freed from his "hero" mission, Julius decides to enjoy his second life and his school life. However, his brother, Gaias, mocks him, and his parents and teachers consider him a failure.
Having been reincarnated with the immense power of his previous life, Julius unknowingly becomes a warrior …!
More Info About Series:
You're reading the manga called 'Ochikobore Datta Ani Ga Jitsuha Saikyou: Shijou Saikyou No Yuusha Wa Tensei-shi, Gakuen De Mujikaku Ni Musou Suru' on NeatMangas.com.
LATEST MANGA RELEASES