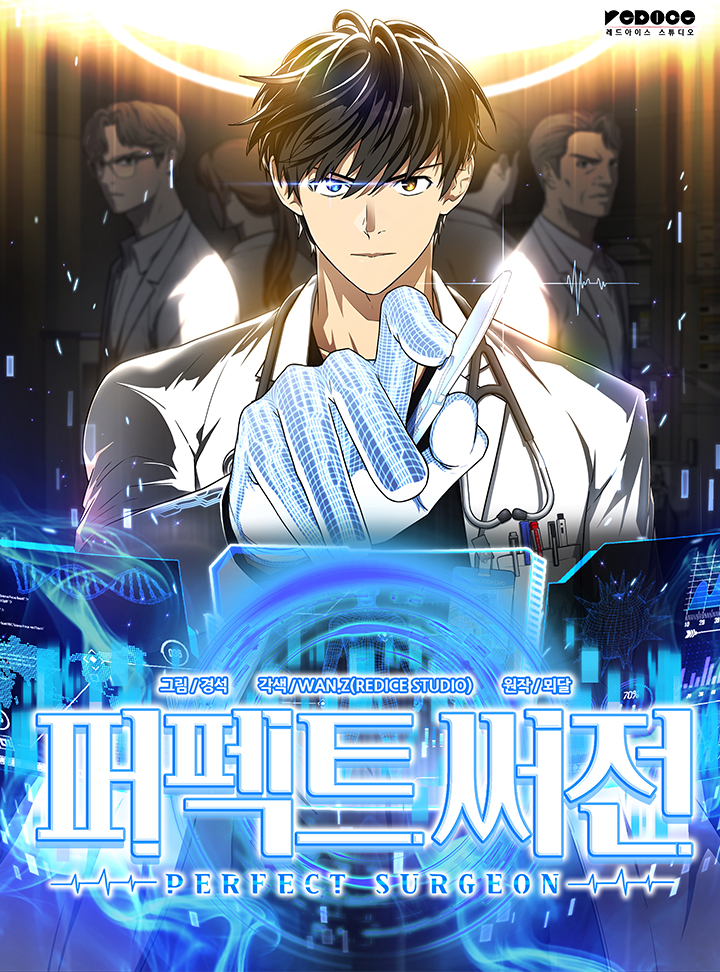 Rating
Perfect Surgeon
Average

5

/

5
out of
1
Rank
N/A, it has 13 monthly views
Alternative
AI神医的诞生 パーフェクト・ドクター 퍼펙트 써전
Summary
When he was a child, his father was said to have died from a car accident. But what actually caused his death was 'Medical Negligence'. Ever since that, his dream was to become a 'Perfect Doctor' that would never deny or mistreat a patient.
However, reality was harsh. His mother was inflicted with an incurable disease, which required a lot of money. He quit his university hospital internship and became a sell-out dermatologist.
While he had stopped in his tracks due to the harshness of reality, a state-of-the-art Artificial Intelligence, 'A.I. – Ronnie', came to him. And thus, his journey to become a perfect doctor started once again.
More Info About Series:
You're reading the manga called 'Perfect Surgeon' on NeatMangas.com.
LATEST MANGA RELEASES
Hello Reader!
Please Sign In to your FREE account to see the rest of the chapter list for Perfect Surgeon.
Or Register Here!
MANGA DISCUSSION