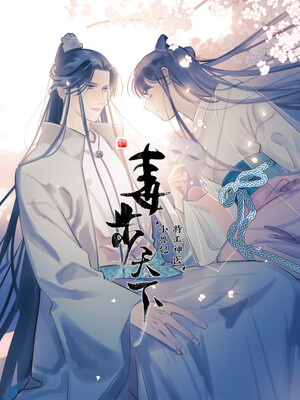 Rank
N/A, it has 13 monthly views
Alternative
Poisoning the World Du Bu Tian Xia: Te Gong Shen Yi Xiao Shou Fei Queen of Poison Queen of Posion: The Legend of a Super Agent, Doctor and Princess 毒より強い花 毒步天下:特工神医小兽妃. 毒步天下:特工神醫小獸妃 독보다 강한 꽃
Summary
She is the secret service's trump card, a poison specialist, but also a young and cute girl with a sinister temperament. Contrary to her sweet and innocent appearance, she can complete any tasks without the slightest hesitation. One day because of an incomplete black magic, she was sent into the body of a girl who was deemed as a waste of resources. What kind of change will she bring to this continent?
More Info About Series:
You're reading the manga called 'Queen of Poison: The Legend of a Super Agent, Doctor and Princess' on NeatMangas.com.
LATEST MANGA RELEASES