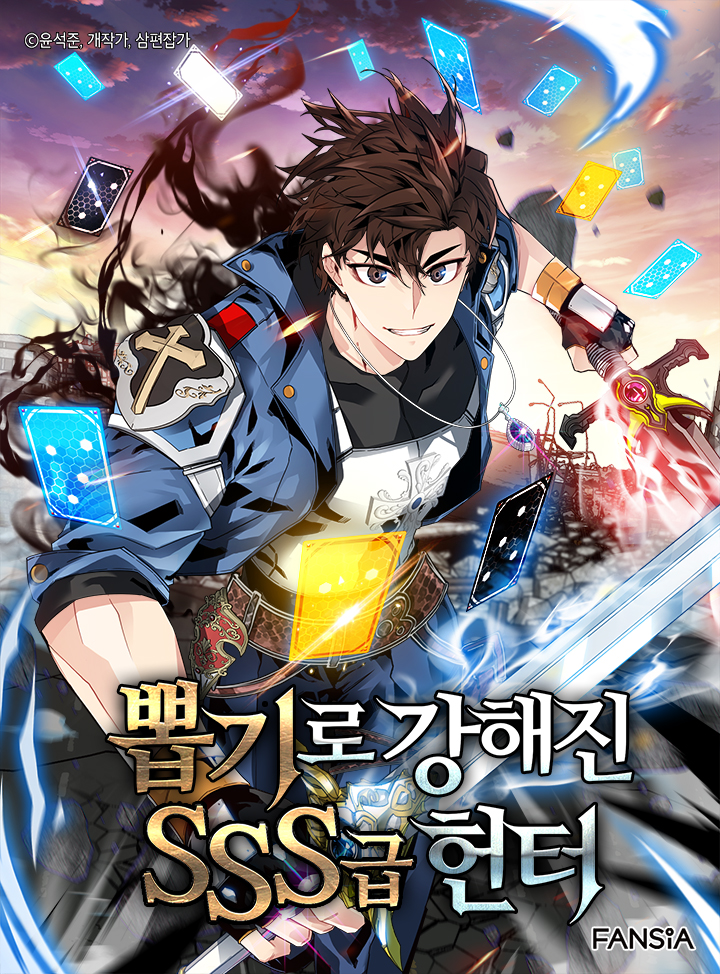 Rating
SSS-Class Gacha Hunter
Average

5

/

5
out of
1
Rank
N/A, it has 94 monthly views
Alternative
The SSS-Rank Hunter's Lucky Draw Gacha Pemburu Level SSS La Loterie du rang SSS SSS-Class Gacha Hunter ガチャで強くなったSSS級ハンター 升級之路靠手氣 靠抽卡升级的顶级猎人 뽑기로 강해진 SSS급 헌터
Summary
"The Change" brought dungeons filled with monsters into the world, altering reality forever. Pro-gamer Jin Jungdo, whose lifelong dream was to be a hero like the Mana Users who fight in these dungeons, is crushed when he discovers his own abilities are useless. Just then, the "real universe" gives him a set of skills that allow him to draw information from the future and heroes from the past! Now all that's left is for him to barrel through this game of luck and become the strongest hunter ever!
You're reading the manhwa called 'SSS-Class Gacha Hunter' on NeatMangas.com.
LATEST MANGA RELEASES
Hello Reader!
Please Sign In to your FREE account to see the rest of the chapter list for SSS-Class Gacha Hunter.
Or Register Here!
MANGA DISCUSSION