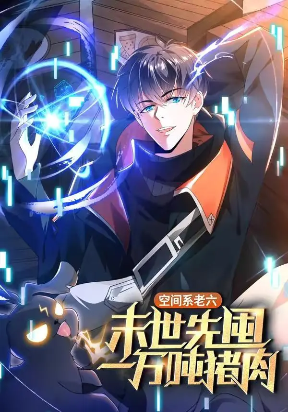 Rating
Stockpiling Ten Thousand Tons of Pork During the Apocalypse
Average

4.8

/

5
out of
4
Rank
N/A, it has 379 monthly views
Alternative
Kongjian Xi Lao Liu, Moshi Xian Dun Yi Wan Dun Zhurou Kōngjiān Xì Lǎo Liù, Mòshì Xiān Dùn Yī Wàn Dùn Zhūròu Stockpiling Ten Thousand Tons of Pork During the Apocalypse Void Master in Apocalypse 末世:开局先囤十亿物资 空间系老六,末世先囤一万吨猪肉
Summary
"Mr. Chen, the one hundred portions of roasted duck that you ordered is here." "Mr. Chen, the ten thousand pounds of pork that you ordered is here."
Chen Luo, also known as the Void Sovereign, hid like a coward with his outstanding powers until all the survivors died before him. Having found no meaning in life, he decided to bury himself. It wasn't that he couldn't survive, he just didn't want to live anymore.
After waking up, Chen Luo is shocked to find out that he has been reincarnated to one month before the apocalypse, and that the subspace he created in his past life with his powers was also retained.
More Info About Series:
You're reading the Manhua called 'Stockpiling Ten Thousand Tons of Pork During the Apocalypse' on NeatMangas.com.
LATEST MANGA RELEASES