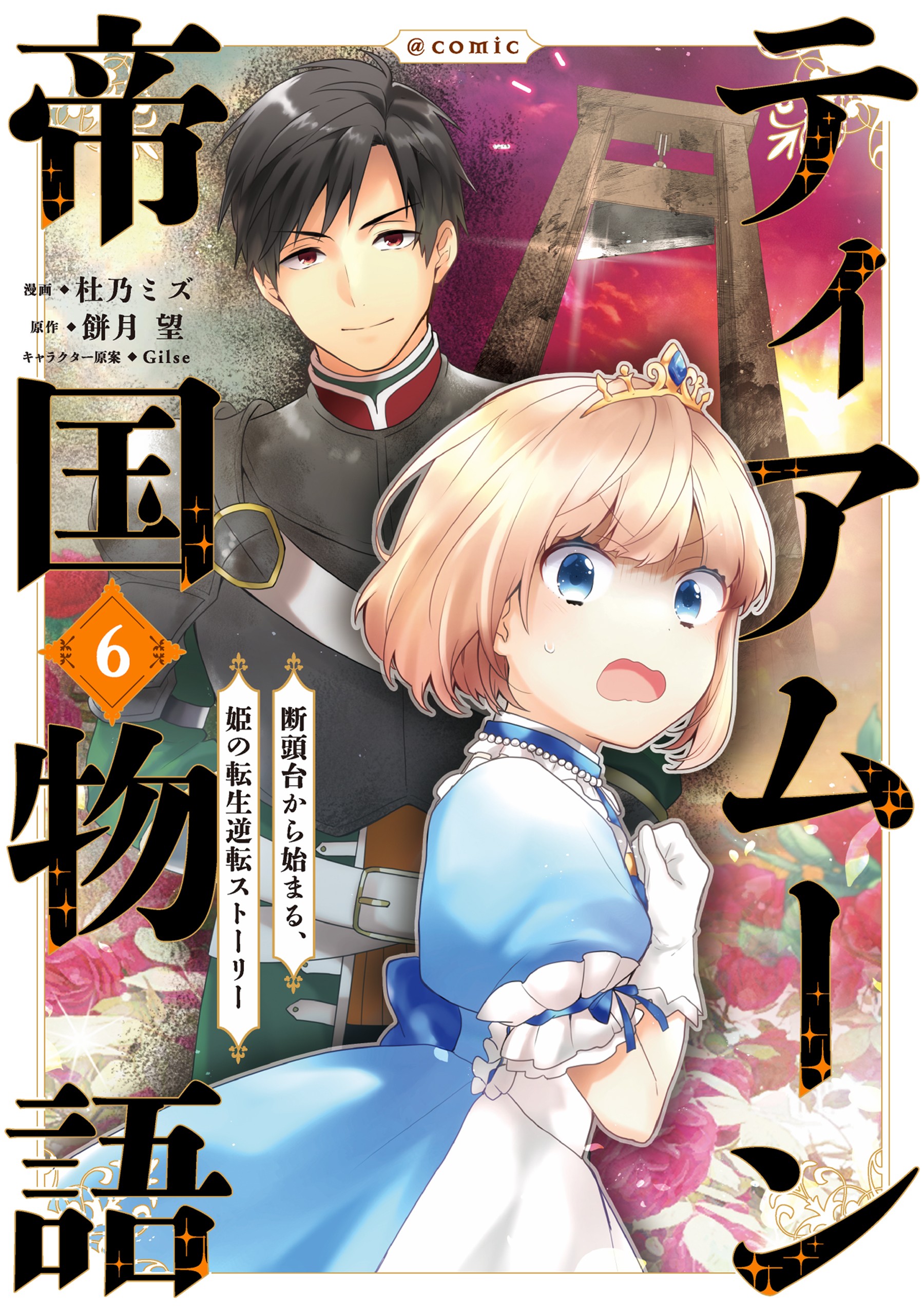 Rank
N/A, it has 32 monthly views
Alternative
Tearmoon Teikoku Monogatari - Dantoudai kara Hajimaru, Hime no Tensei Gyakuten Story Tearmoon Empire Tearmoon Empire Story Tearmoon Empire Story ~Beginning from the Guillotine, a Story of a Reincarnated Princess Making a Turn Around~ Tearmoon Teikoku Monogatari ~Dantoudai kara Hajimaru, Hime no Tensei Gyakuten Story~ บันทึกเรื่องราวจักรวรรดิเทียร์มูน จุดพลิกผันชะตากรรมของเจ้าหญิงเริ่มจากบนกิโยติน ティアムーン帝国物語 ~断頭台から始まる、姫の転生逆転ストーリー~ 堤亞穆帝國物語~從斷頭台開始,公主重生後的逆轉人生~ 迪阿姆帝国物语 ~从断头台开始的、公主的转生逆转传
Summary
The Tearmoon Empire has fallen. As the flames of revolution scour the land, the empire's ever-selfish princess, Mia, is publicly executed by way of the guillotine…only to wake up in the past as her twelve-year-old self! The empire's back, the revolution is a distant memory, and sweets are once again on the table! As the bloodstained diary she brought back with her proves, however, Mia's memories of the future are by no means just a bad dream. All the horrors and indignities she experienced in that terrible timeline are bound to happen all over again… That is, unless she can shape herself up, recruit some allies, and exploit her knowledge of what's to come to solve all of the empire's problems before they spiral horribly (and lethally) out of control! Is Mia up to the lofty task of changing the future and saving her empire? Not even slightly, but it's her only choice if she hopes to spare herself from a second gruesome end at the blade of the guillotine!
More Info About Series:
You're reading the manga called 'Tearmoon Empire Story' on NeatMangas.com.
LATEST MANGA RELEASES