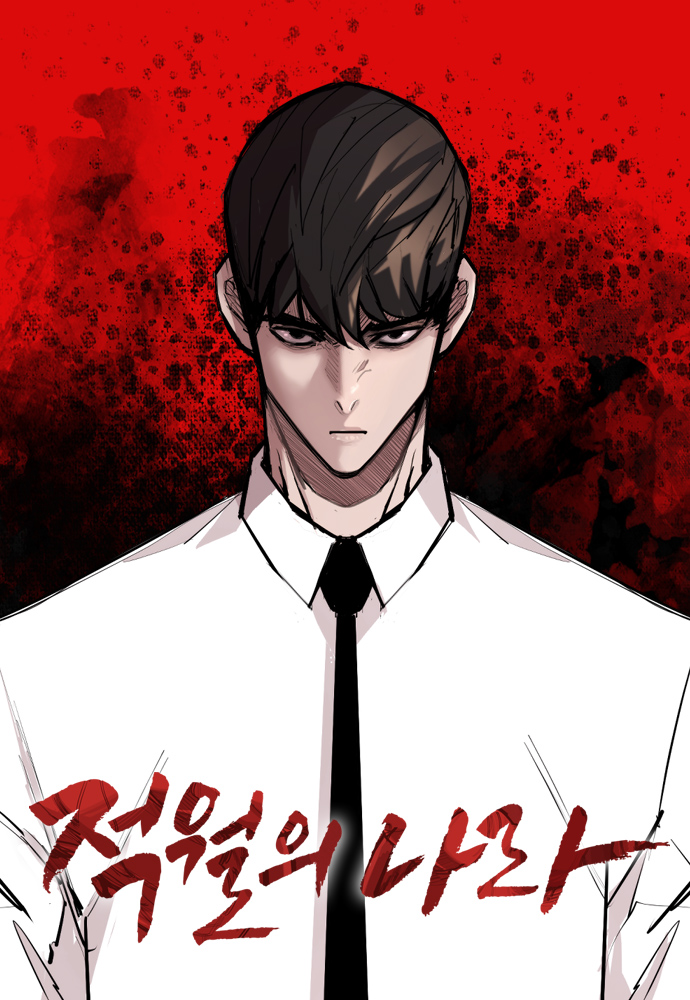 Rating
Country of the Crimson Moon
Average

5

/

5
out of
3
Rank
N/A, it has 6 monthly views
Alternative
Land of the Crimson Moon Country of Red Moon Country of the Crimson Moon 赤月之国 赤月의 나라 적월의 나라
Summary
A doctor, Gyeonghun Min, has an exceptional grudge against Yeong-u Shin, the chairman of a gang called the Crimson Moon. Desperate to take revenge on Yeong-u for killing his wife and daughter, the doctor finally finds Sihwan Ryu, a police officer who has supernatural powers that can surpass the currently invincible Yeong-u. Leveraging this, Gyeonghun's plan is to purposely create a reason for Sihwan to despise the Crimson Moon and destroy Yeong-u for good. Will his plans succeed? Will Sihwan and Gyeonghun finally wipe out the Crimson Moon?
The mobilization of an organization's members who possess a type of superpower known as the Glia Ability. The ultimate organization known as the 'Crimson Moon' whom even the president has to kneel down to.! This country is already the 'country of Crimson Moon'.
The government who was trying to bring down the origin of evil, Crimson Moon, discovered Ryu Sihwan who possesses a glia ability that is on par with the leader of Crimson Moon, Shin Yeongwoo. Using his blood, a wonder drug that helps one to become younger was developed.
With that wonder drug, the previous generations' experts / martial masters who were four of the greatest villains that had cornered Shin Yeongwoo back to when they were at their prime age…
Would the 4 great villains along with Ryu Sihwan's potential be able to take down the Crimson Moon?
More Info About Series:
You're reading the manga called 'Country of the Crimson Moon' on NeatMangas.com.
LATEST MANGA RELEASES
Hello Reader!
Please Sign In to your FREE account to see the rest of the chapter list for Country of the Crimson Moon.
Or Register Here!
MANGA DISCUSSION