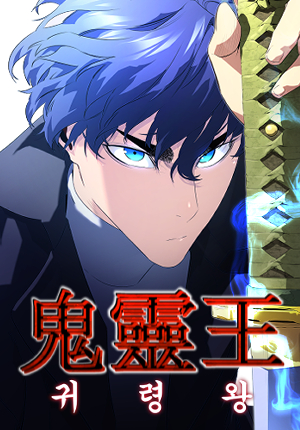 Rating
Ghost King
Average

5

/

5
out of
1
Rank
N/A, it has 399 monthly views
Alternative
Ghost King Demonic Spirit King King of Ghosts Phantom Spirit King 鬼灵王 鬼靈王 귀령왕
Summary
Ghost King Manhwa: What if the world was divided into people with martial arts powers and people without? Taeyeon Kang was one of the lucky few born with such powers. He enrolls in Murim Police University, a special school for those with powers to stand on the side of justice… but he has a secret of his own. He's here to uncover the truth behind his father's disappearance as well as seek protection from the Evil Murim Faction which is after his family's secret book of martial arts techniques. At the same time, the legendary Ghost King makes his grand return, years after his mysterious disappearance. Just who is this masked anti-hero?
In a world where the Murim world of the past continued on to modern day…
After the killer 'Phantom Spirit King' disappeared without a trace, the Murim spent its days peacefully.
One day, a drug that enhances the inner strength of Martial Artists appeared, and just in time, the 'Phantom Spirit King' who had disappeared showed himself.
Then, the Murim that was peaceful plunged into the vortex of chaos once again..
More Info About Series:
You're reading the manga called 'Ghost King' on NeatMangas.com.
LATEST MANGA RELEASES