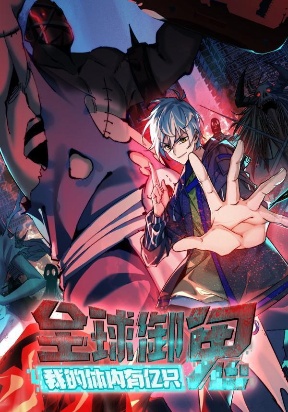 Rank
N/A, it has 349 monthly views
Alternative
Quan Qiu Yu Gui: Wo De Ti Nei You Yi Zhi Gui Global Ghost Control: There Are Hundreds of Millions of Ghosts in My Body Global Ghost, Billions of Ghosts Inside Me! Quán Qiú Yù Guǐ: Wǒ De Tǐ Nèi Yǒu Yì Zhǐ Guǐ Toàn Cầu Ngự Quỷ: Trong Cơ Thể Ta Có Hàng Trăm Triệu Con Quỷ 全球御鬼,我的体内有亿只鬼 全球御鬼:我的体内有亿只鬼
Summary
In the midst of class, Lin Mo, the ultimate gamer, was unexpectedly transported to a parallel world infested with ghosts and monsters. As the least talented person around, he accidentally stumbled upon the "Defense-Breaking System." All he had to do was break through a ghost's defenses, and BAM! He could forcefully form a contract with it.
Oh boy, things got wild from there! While others were averaging two ghost contracts, Lin Mo went all out and contracted a BILLION ghosts! With a single summon, a gazillion ghosts descended upon the world! Drowning ghosts, starving ghosts, boozy ghosts, chainsaw ghosts… Spooky, right?! Boo-tifully terrifying!
You're reading the Manhua called 'Global Ghost, Billions of Ghosts Inside Me!' on NeatMangas.com.
LATEST MANGA RELEASES