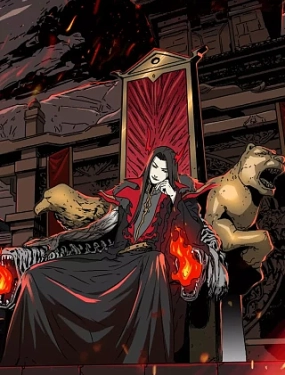 Rank
N/A, it has 8 monthly views
Alternative
Wo Zai Moshi Dang Yanwang I Will Be the Hades in the Apocalypse I Will Be the King of Hell in the Doomsday Wǒ Zài Mòshì Dāng Yánwáng 我在末世当阎王
Summary
The protagonist was originally King Qin Guang, the head of the Ten Temples of Yan, who was conspired and plotted by the other nine Halls of Yan, and was reborn into the apocalypse world with the book of life and death. Here is a wasteland, supplies are scarce, and zombies are rampant. The male protagonist Qin Guang has become a level 1 , but he has the extremely yin physique of Hades, and can absorb yin energy from zombies to upgrade himself. In order to return to the underworld for revenge! The male protagonist started the way path to survival in the apocalypse, fighting monsters and leveling up!
More Info About Series:
You're reading the manga called 'I Will Be The Hades In The Apocalypse' on NeatMangas.com.
LATEST MANGA RELEASES