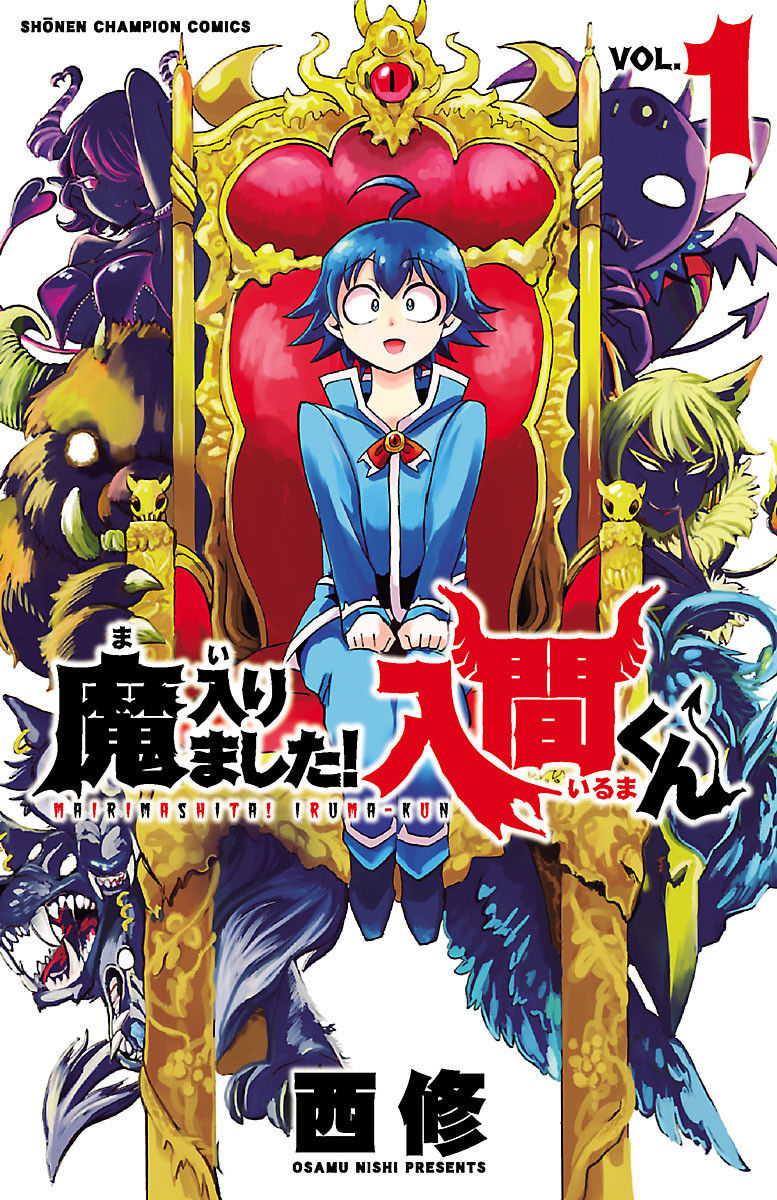 Rating
Mairimashita! Iruma-kun
Average

4.7

/

5
out of
3
Rank
N/A, it has 359 monthly views
Alternative
Here's Come The Demon! Iruma Kun Iruma Giá Đáo! Iruma w szkole demonów Iruma à l'école des démons İşte Şeytan Geliyor! Iruma-kun The Demon, Iruma-kun, Came and Enrolled! Vào Ma Giới rồi đấy! Iruma-kun Welcome to Demon School! Iruma-kun Welcome to Demon School, Iruma-kun Şeytan Okuluna Hoş geldin, Iruma-kun Ось і прийшов демон! Ірума Кун Приди же в Мир Демонов, Ирума-кун! อิรุมะคุงกับโรงเรียนปิศาจ ฮิมุระคุงผจญในแดนปีศาจ 入間同學入魔了! 入间同学入魔了 魔入りました!入間くん 마에 들어갔습니다! 이루마 군
Summary
Fourteen-year-old Suzuki Iruma has just been abandoned and sold to a demon by his irresponsible parents! Surprisingly, the next thing he knows he's living with the demon who has adopted him as his new grandson, and has been transferred into a school in the demon world where his new "demon" grandfather works as the principal. Thus begins the cowardly Iruma-kun's extraordinary school life among the otherworldly as he faces his true self, takes on challenges, and rises to become someone great.
More Info About Series:
You're reading the manga called 'Mairimashita! Iruma-kun' on NeatMangas.com.
LATEST MANGA RELEASES