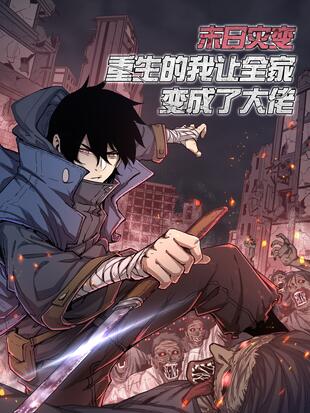 Rating
The Calamity of the End Times
Average

5

/

5
out of
1
Rank
N/A, it has 47 monthly views
Alternative
Mori Zaibian, Chongsheng De Wo Rang Quanjia Bian Chengle Da Lao! Doomsday Catastrophe, Reborn Me Turned the Whole Family into Bosses! Mòrì Zāibiàn, Chóngshēng De Wǒ Ràng Quánjiā Biàn Chéngle Dà Lǎo! The Catastrophe of the Apocalypse, I Made My Whole Family Into Bigshot 末日灾变,重生的我让全家变成了大佬!
Summary
Rebirth? The end is coming! None of the family members survived in the previous life, this time it must not happen again! Zhou Zhuo leads the whole family to fight the zombies, take in the survivors, expand the Zhou family mansion, build a self-sufficient system, and strengthen the Zhou family! Fight the zombies and help the survivors develop their skills!
More Info About Series:
You're reading the Manhua called 'The Calamity of the End Times' on NeatMangas.com.
LATEST MANGA RELEASES