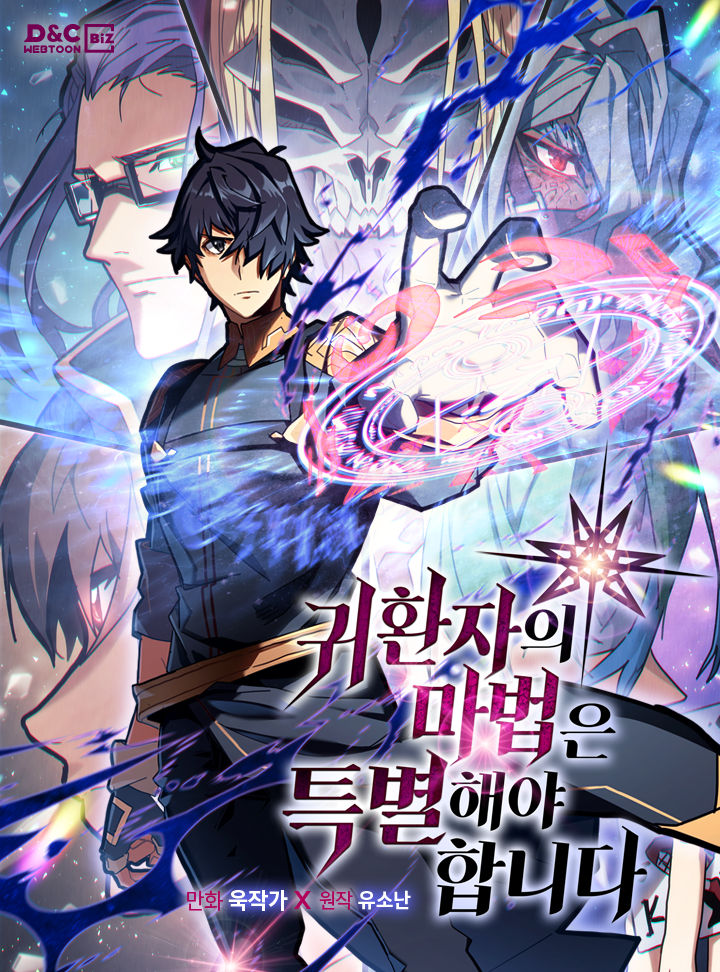 Rating
A Returner's Magic Should Be Special
Average

3.6

/

5
out of
8
Rank
14th, it has 1.5K monthly view
Alternative
Kikan-sha no mahou wa tokubetsudesu La magia de un retornado debe ser especial Magician who Reversing Time Магія поверненого має бути особливою พลังขั้นเทพของจอมเวทจุติใหม่ 帰還者の魔法は特別です 重生者的魔法一定要特別 귀환자의 마법은 특별해야 합니다 귀환자의 마법은 특별해야 합니다 (Original)
Summary
For 10 years, magical prodigy Desir and his party have been battling inside the mysterious Shadow Labyrinth—and against the end of the world. Much of humanity has already perished and just as Desir is about to be killed, he's sent back 13 years into the past. Despite knowing the cursed future that lies ahead, Desir steels his resolve as he sees an opportunity to train his friends and better prepare to face Armageddon together, without losing the ones they love!
More Info About Series:
You're reading the manhwa called 'A Returner's Magic Should Be Special' on NeatMangas.com.
LATEST MANGA RELEASES